Berkshire Labels are able to manufacture two ply peel and reveal coupons (3 printable sides) and three ply peel and read coupons (5 printable sides).
Our peel and read coupons are widely used within our food portfolio for promotional purposes, provenance information, recipes and communicating company stories.
With available print space continually reducing due to the increase of legal information required on pharmaceutical and nutraceutical labels more of our healthcare customers are requesting peel and read coupons.
We are able to print multiple PMS colours on the adhesive face conventionally or digitally.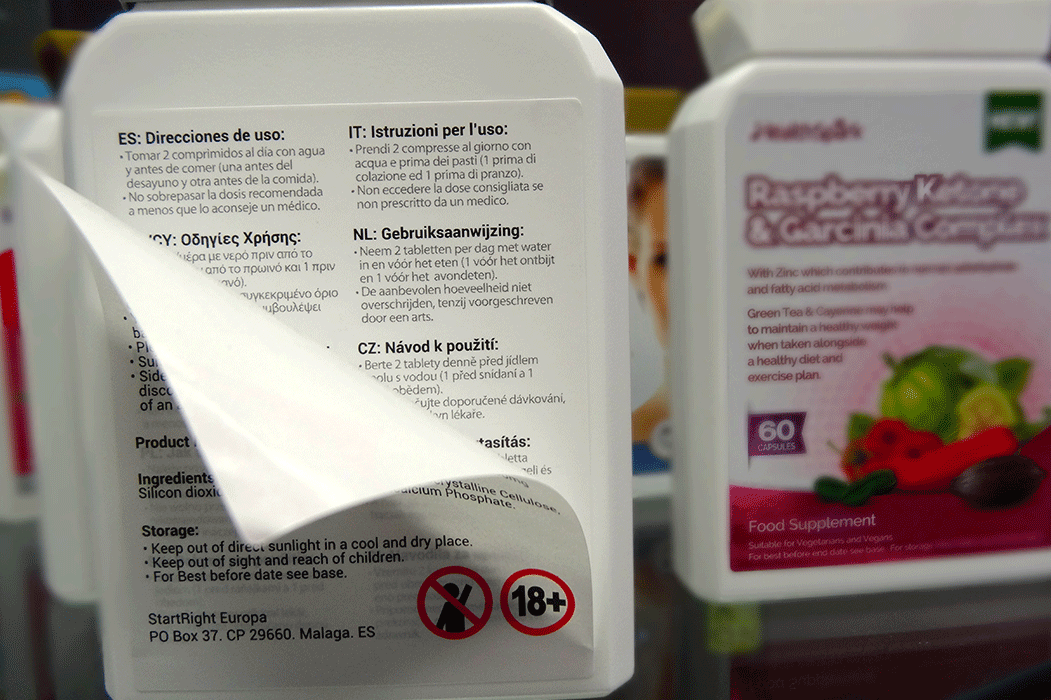 Our Digital capabilities has provided our customers unlimited options for personalisation and variable data within a coupon construction.
All of Berkshire Labels commitments are underpinned by our ISO9001, ISO14001 and BRC/IOP certifications.
Back to main portfolio page