Having travelled the world tasting and buying direct from wineries for the last 10 years, it's fair to say founder Jack knows great wine. After seeing first-hand the effects of climate change on the families that grow the grapes, he knew something had to change. Jack hung up his corkscrew in favour of the ring-pull and created Vinca to hero the can revolution.
100% ORGANIC – 100% VEGAN – 100% SICILIAN
So, how do Vinca bring exceptional, organic wine that is fair to the growers and better for the environment? They serve in 100% recyclable cans, made from up to 73% recycled content, all shipping off-set by planting trees and a perfect sustainable label solution from Berkshire Labels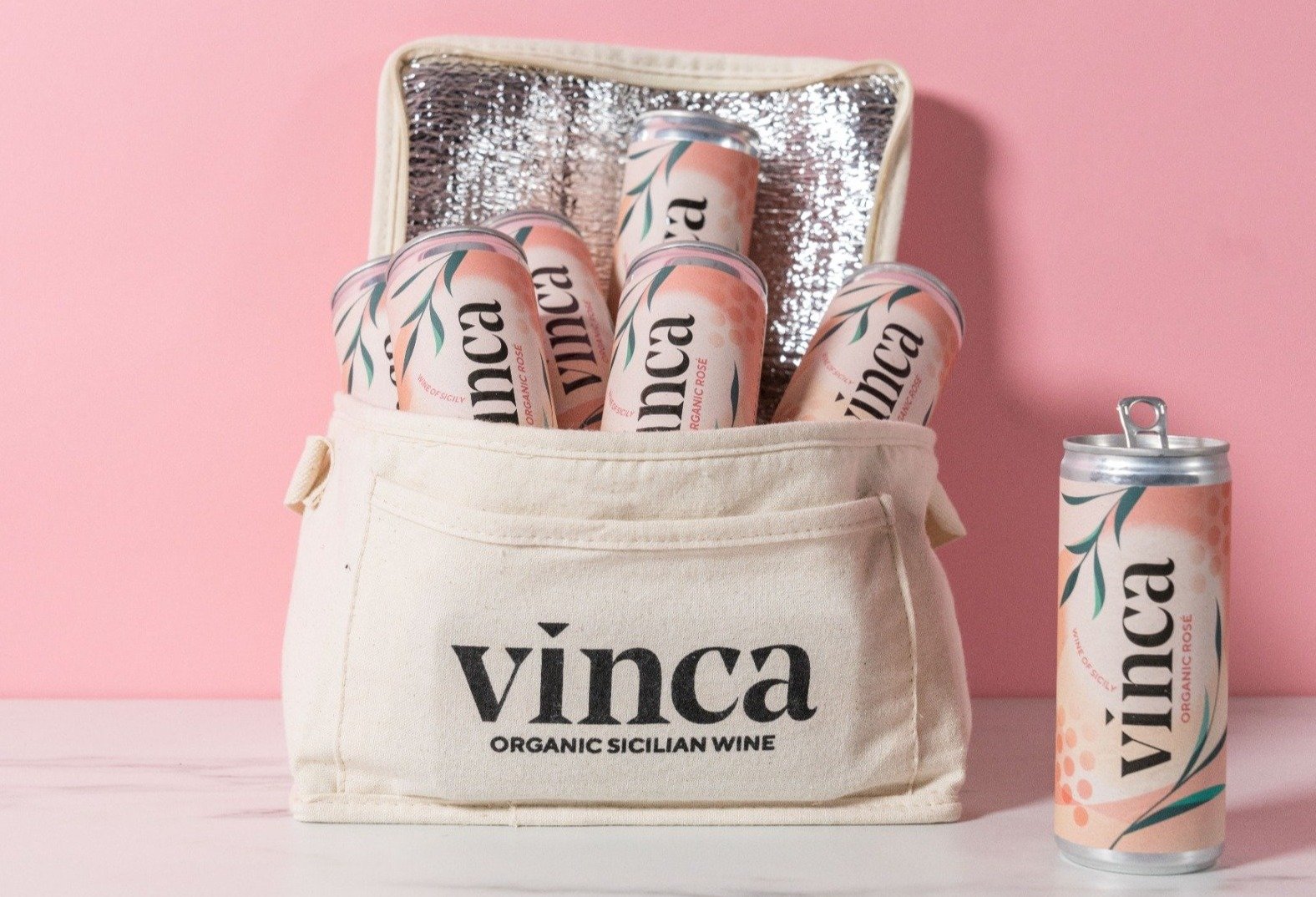 In keeping with their sustainable ethos and product offering the label material chosen was crying out to be used, Avery Dennison's rCrush Grape FSC paper.
The 125gsm face material is made with 15% grape waste made from wine making. The remaining paper contains 40% post-consumer recycled fibres and 45% virgin wood pulp, certified by the Forest Stewardship Council.
Printed digitally across the 2 flavours and complemented by the natural flecks from the recycled content, perfectly portraying the brands organic ethos. Tactile screen has been applied to the black Vinca logo, a stunning contrast to the soft pastel colour designs.
Vinca launches with a pale rosé and a crisp white.
Vinca Rosé is made from Syrah in a pale style that is fresh, vibrant and full of red fruits and rose petal. Vinca Bianco, made from 100% Catarratto is a deliciously crisp, vibrant wine that has plenty of citrus, white blossom and peach notes. vincawine.com