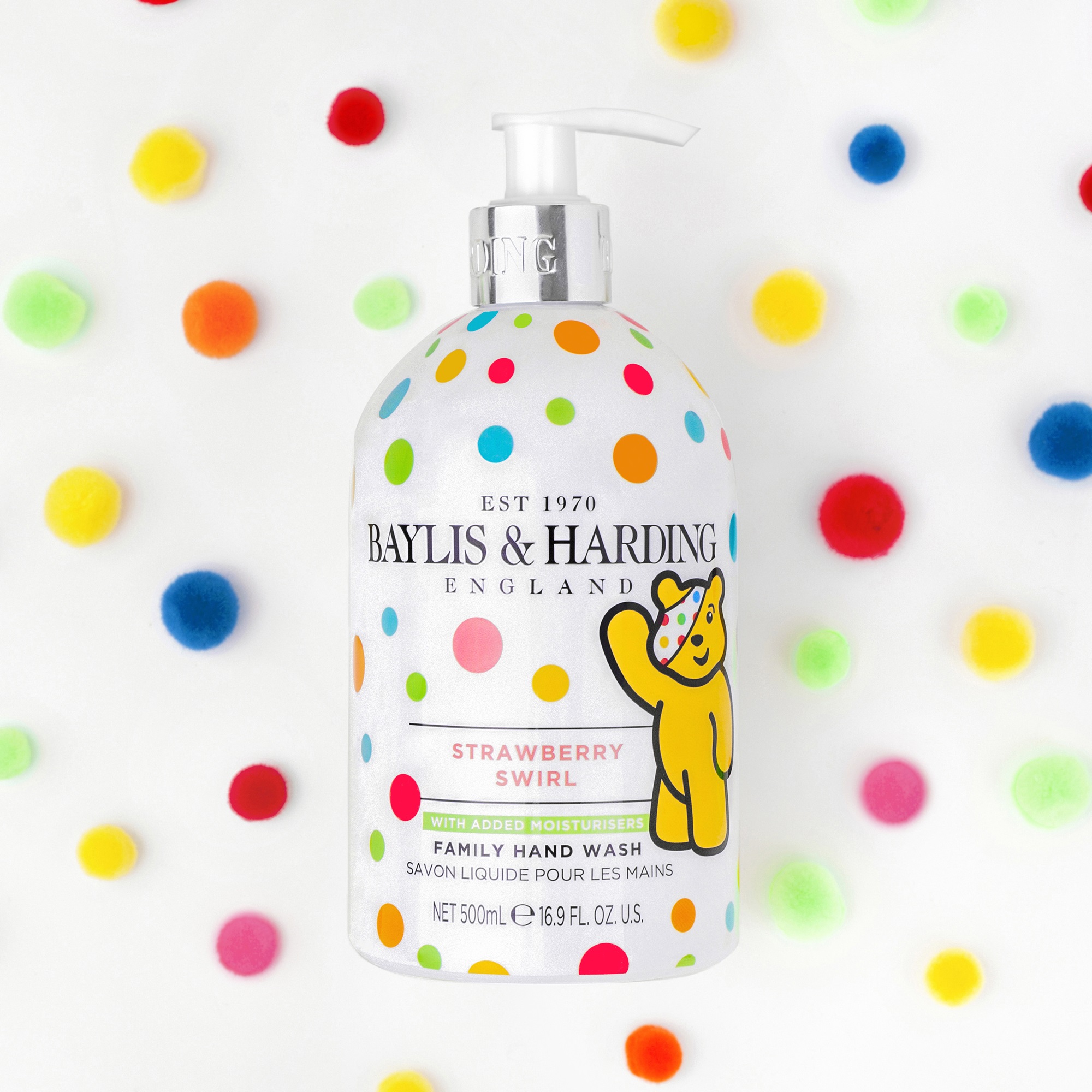 Berkshire Labels are thrilled to be involved in this project with Baylis and Harding, a great job from them in supporting an amazing charity.
www.donate.bbcchildreninneed.co.uk
BAYLIS AND HARDING
We are proud to be supporting Children In Need 2020 with our Limited Edition Strawberry Swirl Hand Wash.
A fun, family hand wash to help keep little and large hands (not to mention Pudsey's paws!) squeaky clean.
The sweet-smelling strawberry fragrance, with added moisturisers and spotty eye-catching bottle will bring some fun to handwashing, whilst raising money for a very worthy cause.
Text and imagery courtesy of Baylis and Harding