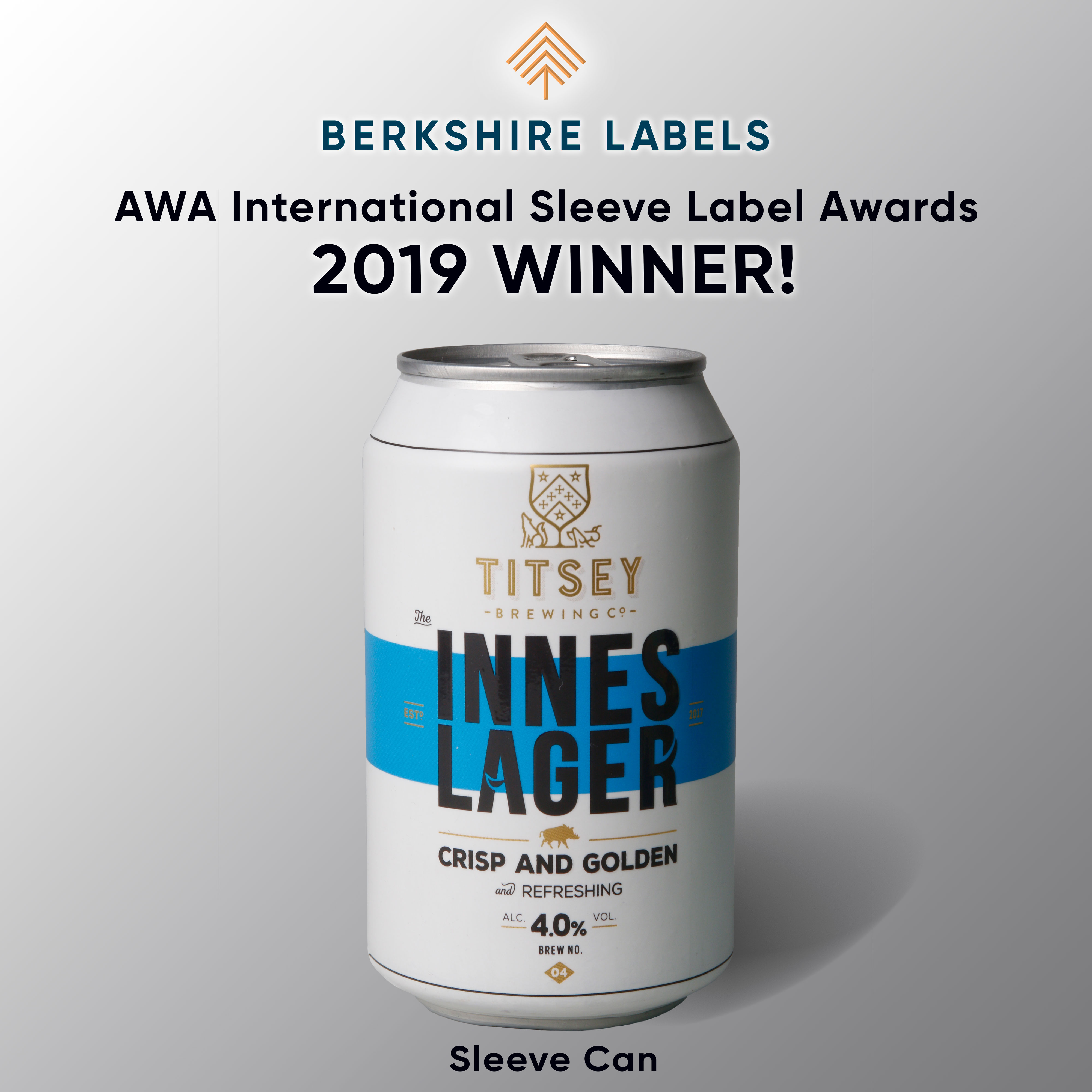 We are thrilled to have won at the recent AWA International Sleeve Label Awards 2019 held in Amsterdam.
The award was presented for our Digitally Printed Titsey Brewing Company's Innes Lager Sleeve.
The Sleeve included metallic text, matt surface coatings and gloss high build tactile embellishments.
The judges said "this was an excellent example which included tactile embellishments and showed just what can be done".
Paul Roscoe, commented "We are thrilled to have won an award at this international event.  It makes it even more special as this is our 1st year of entry and is great recognition for our team's efforts and commitment to Shrink Sleeve Labelling.  I can't wait to show off some of our other recent developments in this category".
Craig Vroom, Chief Brewer of Titsey Brewing Company said "This is wonderful news and great to have an award winning Sleeve Label presenting our fantastic range of Beers.  Berkshire Labels have done a great job for us on this new product".