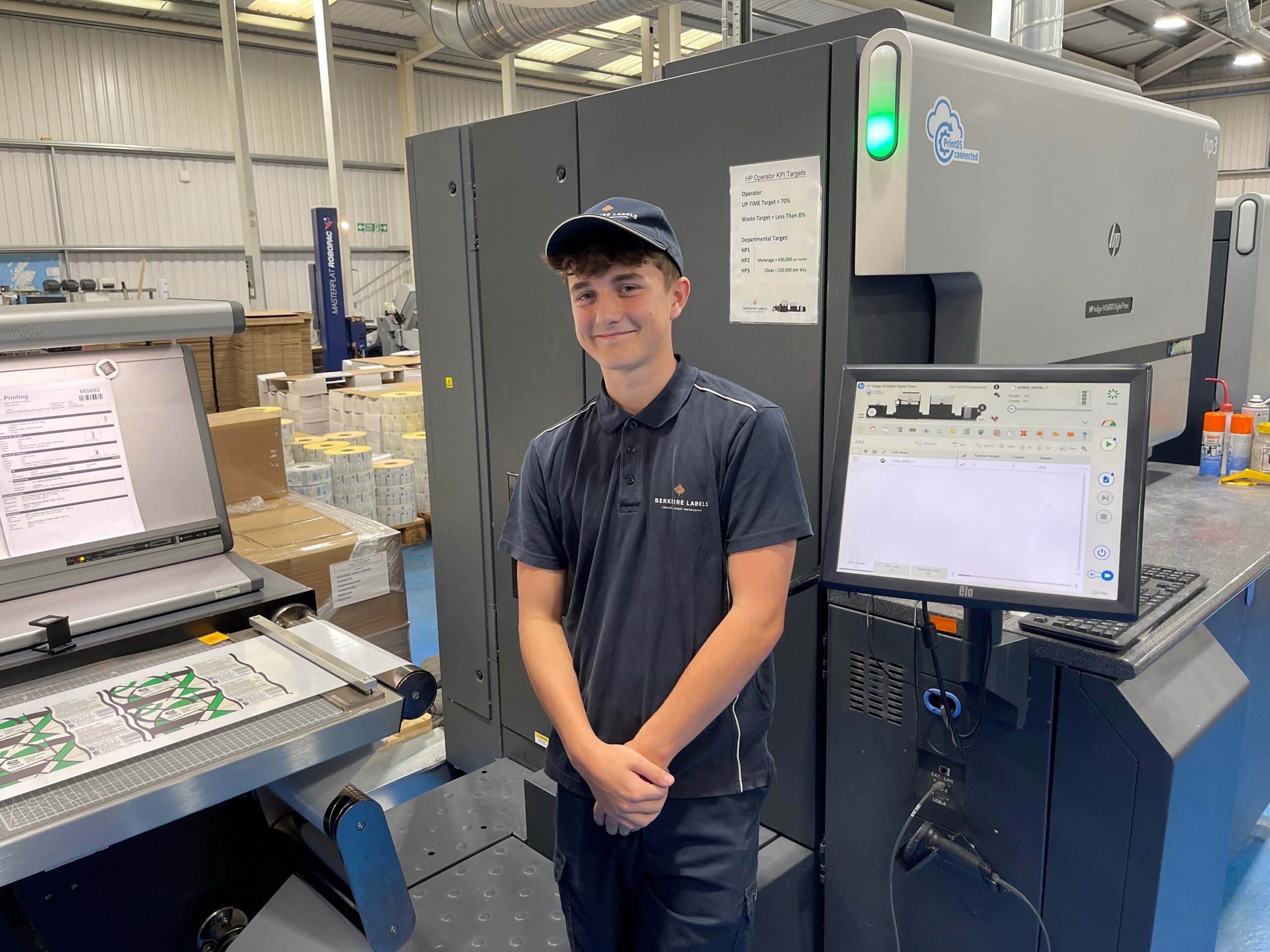 Continuing with our investment plans for 2022, we are pleased to welcome Max to the Berkshire Labels team as our latest apprentice.
Max joined us a couple of months ago after deciding sixth form wasn't for him as he was ready to 'learn & earn' (his words!).  Armed with healthy GCSE results, Max was able to join our apprenticeship scheme, facilitated by BPIF Training, on the Level 3 Print Technician Standard and has been progressing through each module with distinctions so far.
As part of our Digital Printing team Max is working alongside our record breaking printers and learning all the hands on skills it takes to become an accomplished digital printer over the next two years.
Our Production Manager, Craig Jones is a firm believer in the contribution that apprentices can make to the business:
"We have successfully worked with the BPIF at Berkshire Labels bringing a number of apprentices through the business and they are a credit to us. The investment into the apprenticeship scheme has contributed to us becoming a more successful production team and enabling us to grow as a business. It's invaluable for future growth".
We are still actively searching for one further apprentice to join our production team.  It is a fantastic career opportunity for anyone looking for specialist industry apprenticeship training and the ability to grow a career within our fast paced dynamic printing team.  If you, or anyone you know would like to apply, please get in touch.
T: 01488 683628
E: Kathryn.hawkins@berkshirelabels.co.uk