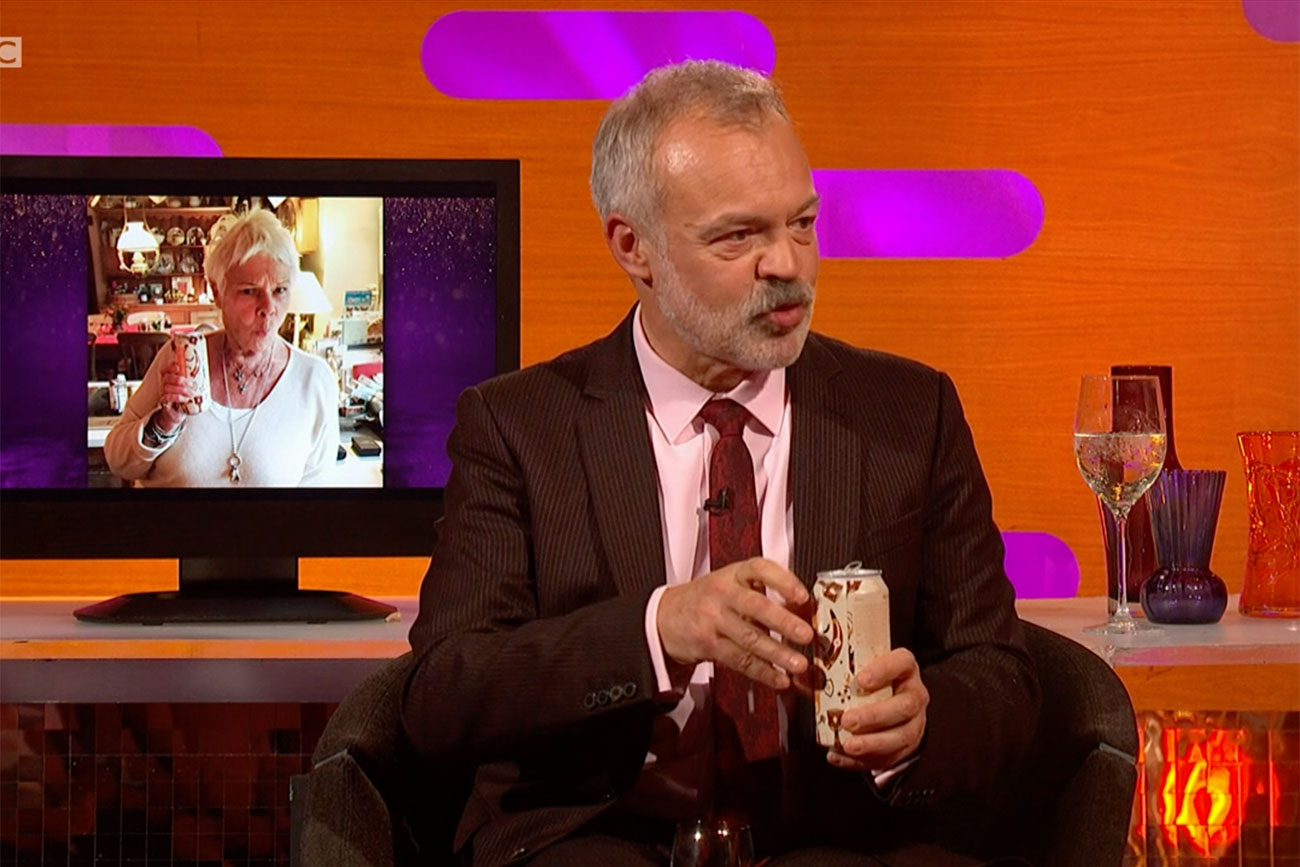 It's the sort of publicity that the world's biggest breweries (and label printers!) would die for.
Berkshire Labels was thrilled to see the shrink sleeve we produced for Brew York's 'Dame Judi Quench beer' starring on hit TV show The Graham Norton Show.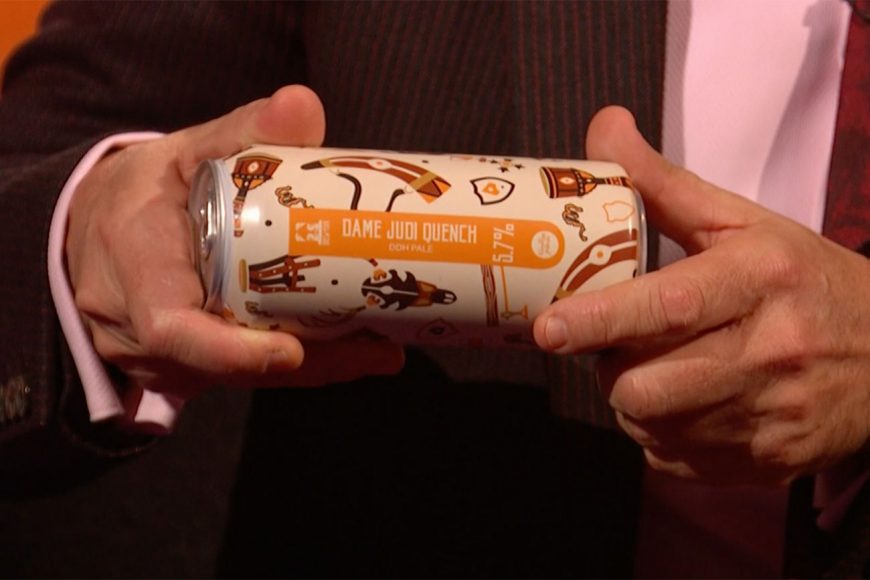 It was all in honour of the city's own Dame Judi Dench, who was a guest on the show. Famously all Graham's guests enjoy a tipple while they chat – and the host had brought a special drink for Dame Judi.
Brew York created the 5.7% ABV pale ale at its Walmgate brewery in collaboration with The House Of The Trembling Madness.
Graham said "What could be more delicious, ladies and gentleman, than a refreshing glass of Dame Judi Quench? You have your own beer"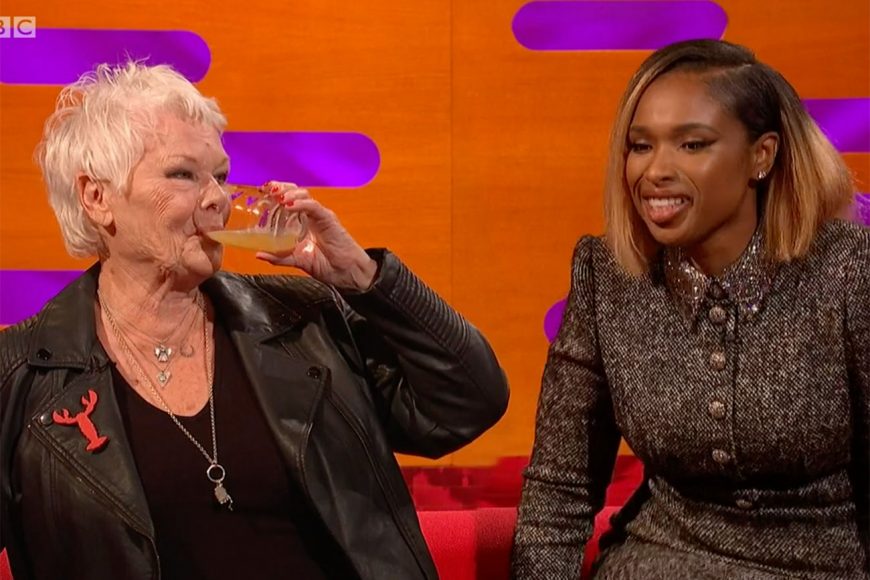 Graham opened a can, and quipped: "You're quite frothy aren't you Judi? It went off in my hand." Not only did Dame Judi try the beer, Hollywood royalty Matthew McConaughey and Hugh Grant enthusiastically tucked in too.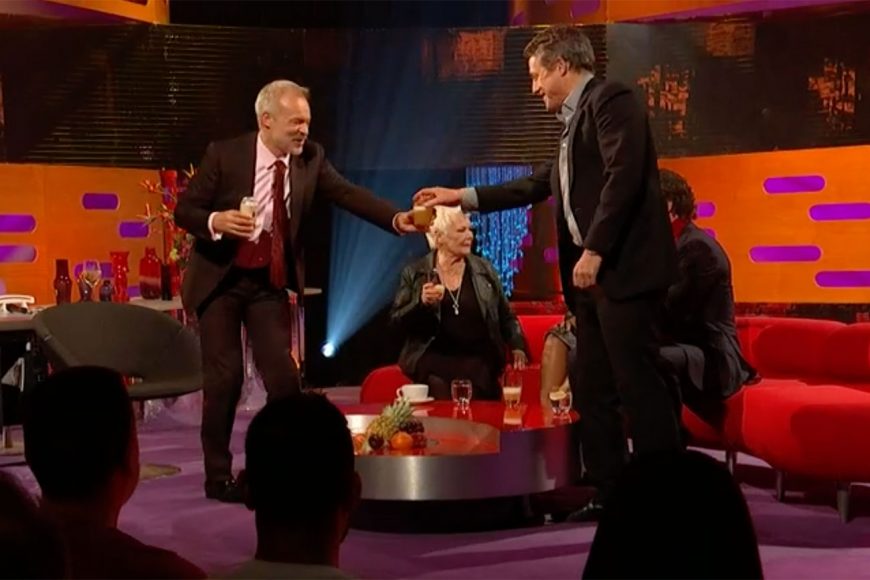 Dame Judi's comments: "Quite good… not bad."
"Not bad? They're not putting that on the poster Judi: 'Dame Judi Quench: Not Bad'," said Graham.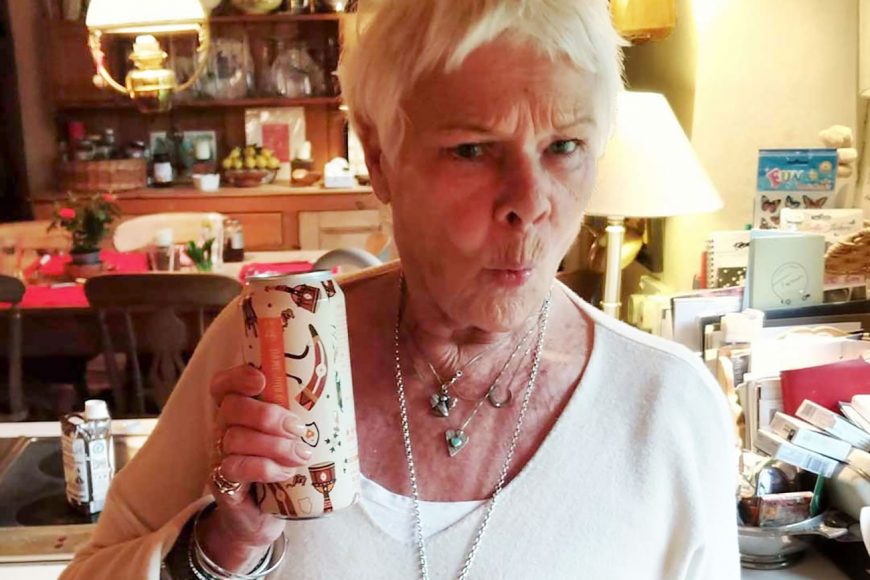 But Brew York doesn't need a poster – the Walmgate brewery have just had the best advertising ever; and Berkshire Labels were thrilled to be a virtual guest of Graham Norton!
Photographs: BBC screenshot / Graham Norton Show