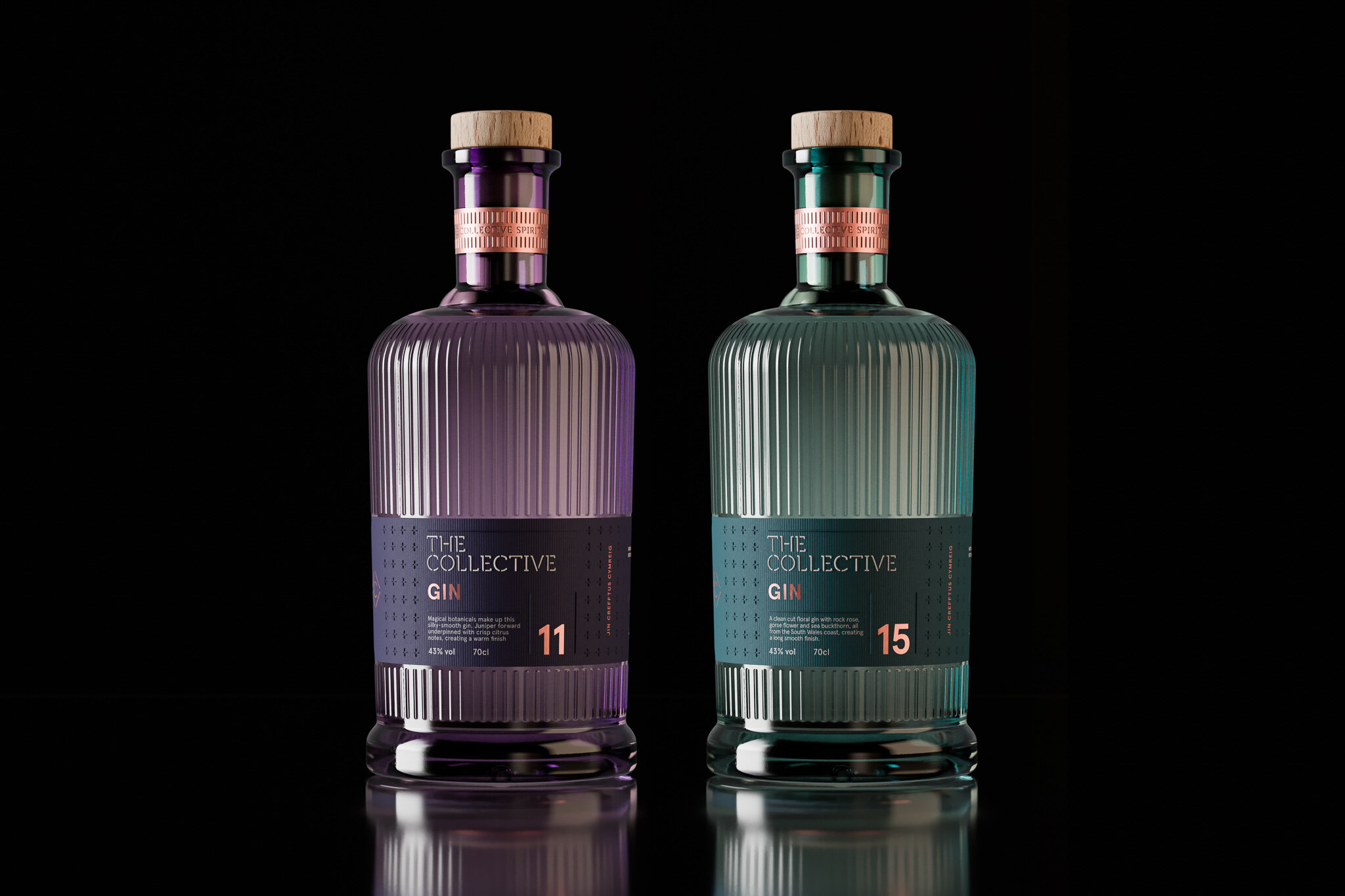 Former Wales and British & Irish Lions players Shane Williams, James Hook, Lee Byrne and Mike Phillips have launched their new gin brand, The Collective.
Now retired and missing the friendships and the social that their rugby careers had brought them, they decided to embark on a new journey together.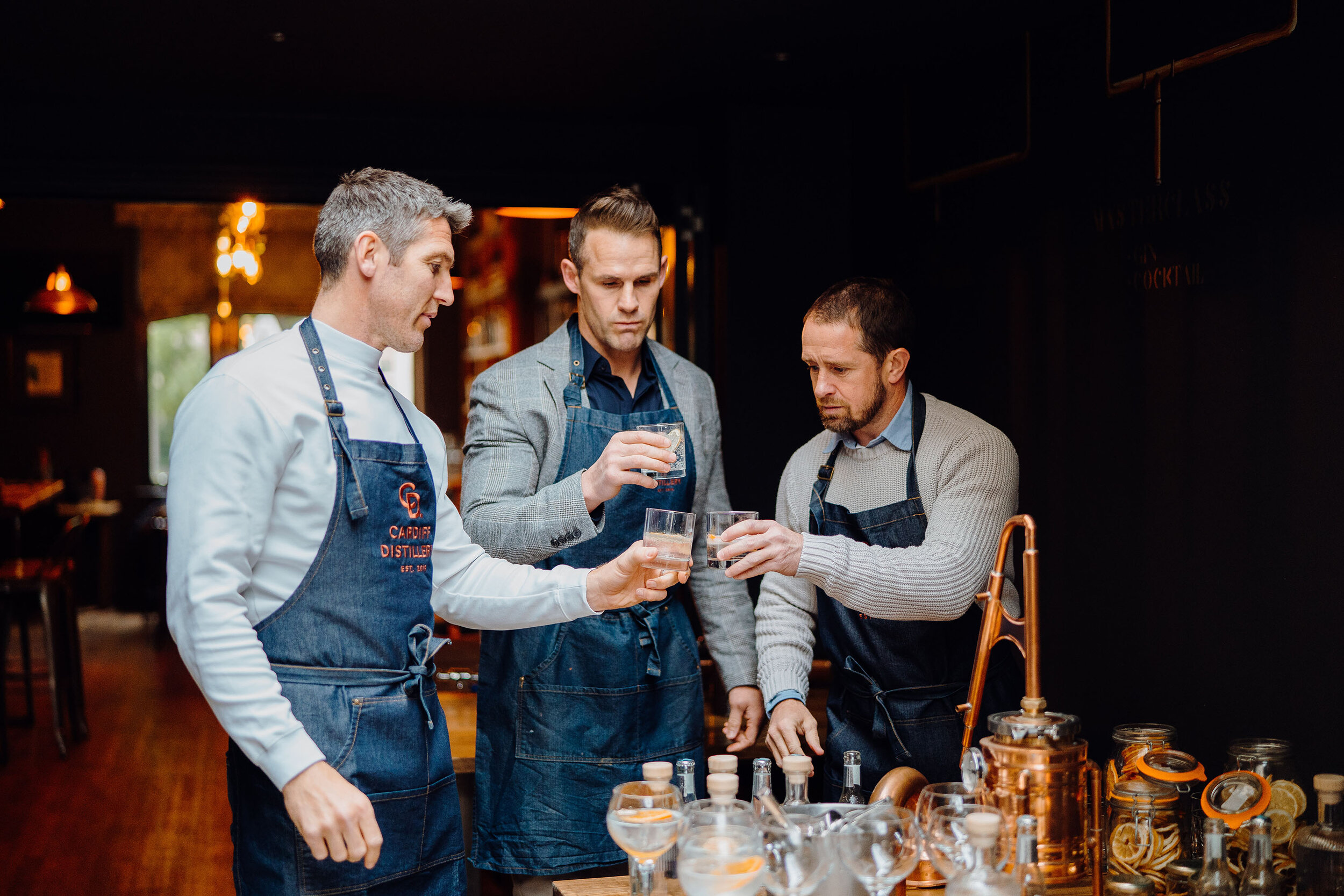 After plenty of gin tastings and logo and bottle designing by Kutchibok, the boys jumped onto the idea of launching two separate bottles. "We [The boys and Cardiff Distillery] worked together to bring the brand together," said Shane.
Berkshire Labels were delighted to provide the labels for their new brand, realising the beautiful designs created by Kutchibok Design. Taking inspiration from inherently Welsh rugged landscapes and striking lifestyle images, reiterating their connection to the Welsh landscape and coastline.
THE FRONT LABELS WERE PRINTED DIGITALLY ON FEDRIGONI'S ACQUARELLO BIANCO, A 90GSM FSC MATERIAL WITH COPPER HOTFOIL AND EMBOSSING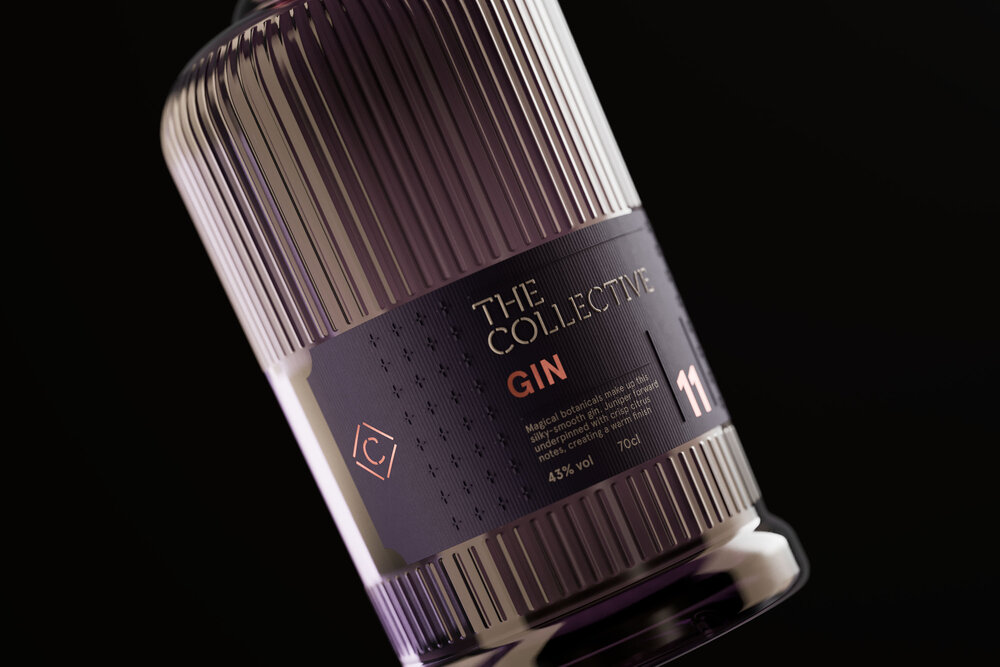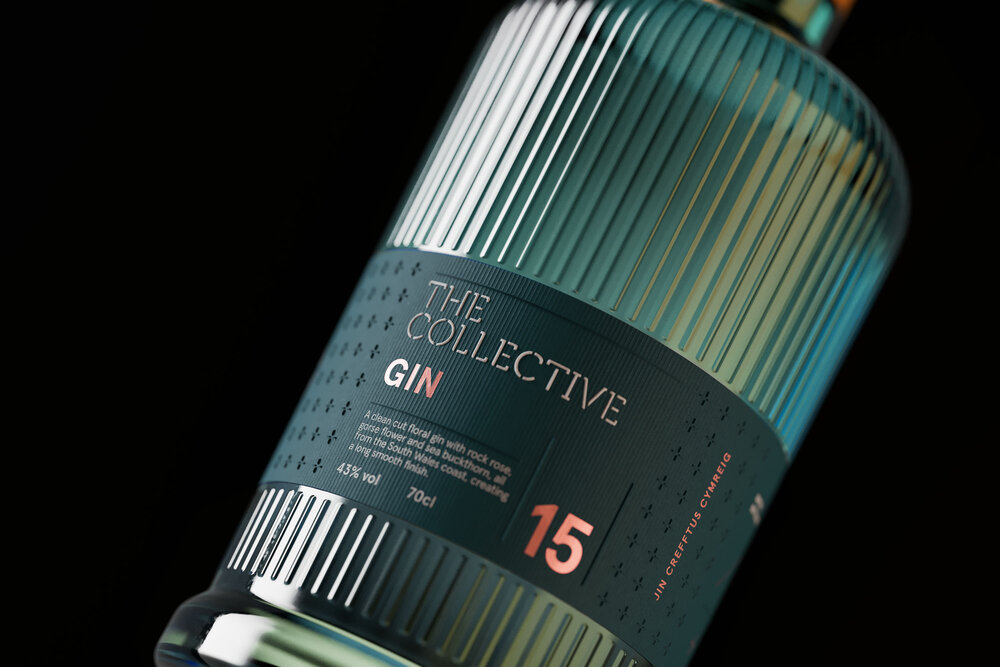 THE NECK LABELS WERE PRINTED DIGITALLY ON A SILVER PAPER WITH PROUD EMBOSSED LINES TO COMPLEMENT THE LINE TEXTURE ON THE FRONT MATERIAL AND STUNNING BOTTLE DESIGN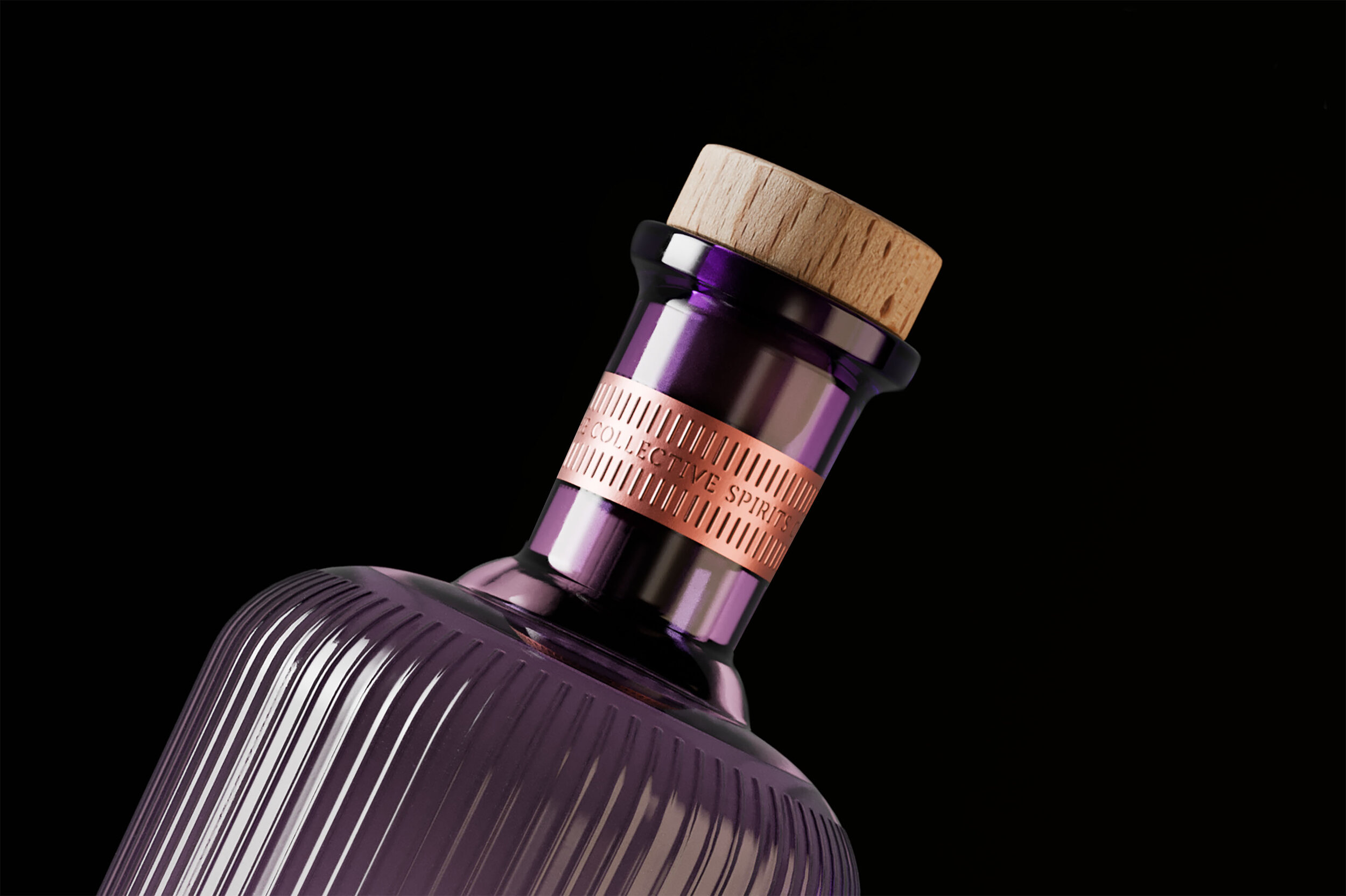 The collective name and mark reflect the coming together of four close friends to produce a premium lifestyle brand that people will want to be a part of.
The first two gin bottles launched are No.11, a violet glass bottle representing former winger and number of Shane Williams. The second bottle is a turquoise blue bottle named 'No.15' after ex player's number Lee Byrne.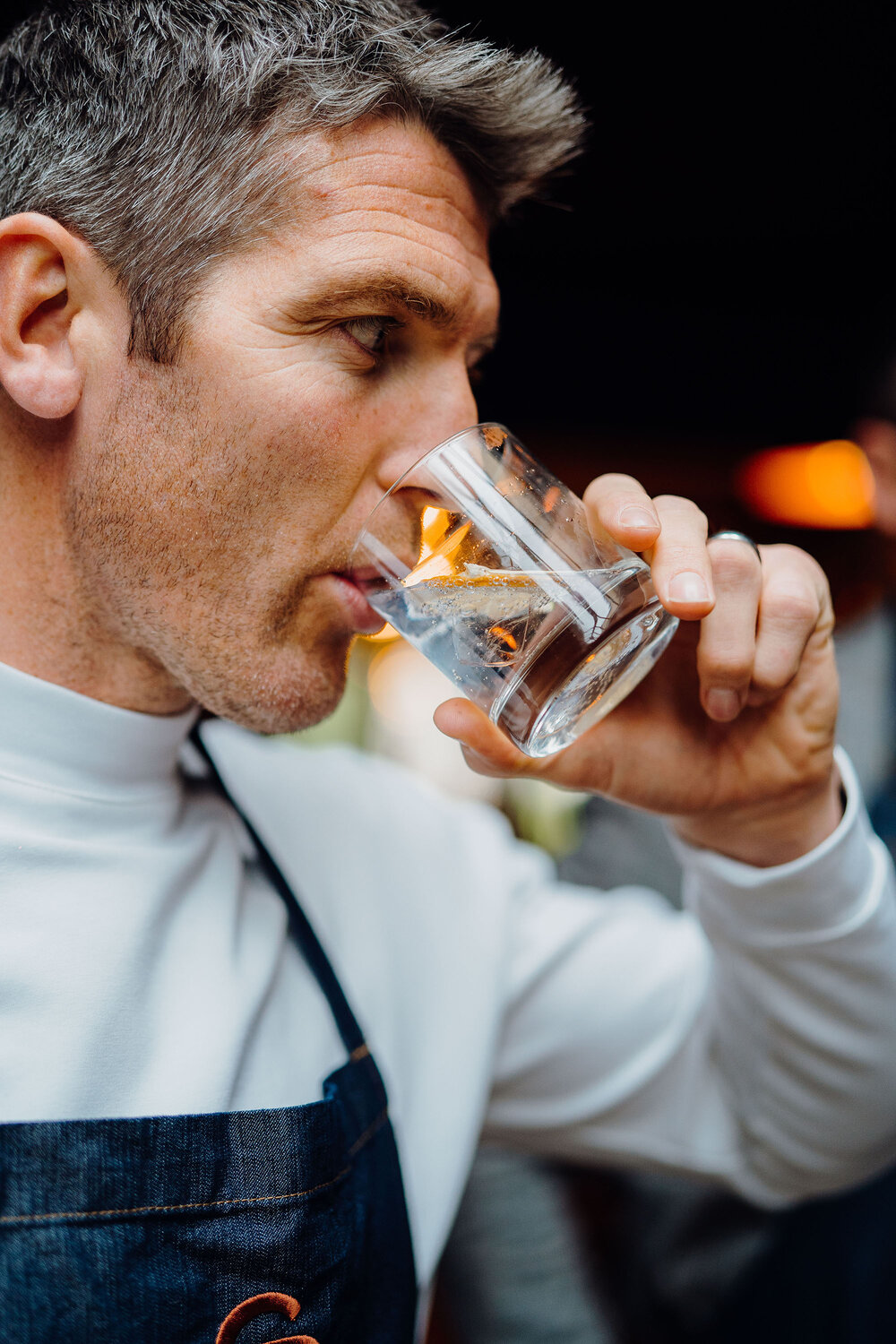 No.11 is made up of eleven botanicals including coriander, angelica, orris, bilberries and almond. No.15 offers a stronger kick featuring rockrose, gorse flower and sea buckthorn; all ingredients have been sourced from the South Wales coast.
"The response to the design and packaging of the bottles has been fantastic – gaining attention from global players. We couldn't ask for more! "
Paul Miller (Associate Director)
The boys are eager to see how well their first two alcoholic gin flavours go down before releasing their third and fourth bottles to the collection. The next two bottles are designed with a little less colour, the third, will be a clear glass bottle and the fourth will be a misted, frosted glass, both aimed to sit elegantly beside the first two released bottles.
Images and text courtesy of Kutchibok Design www.kutchibok.co.uk