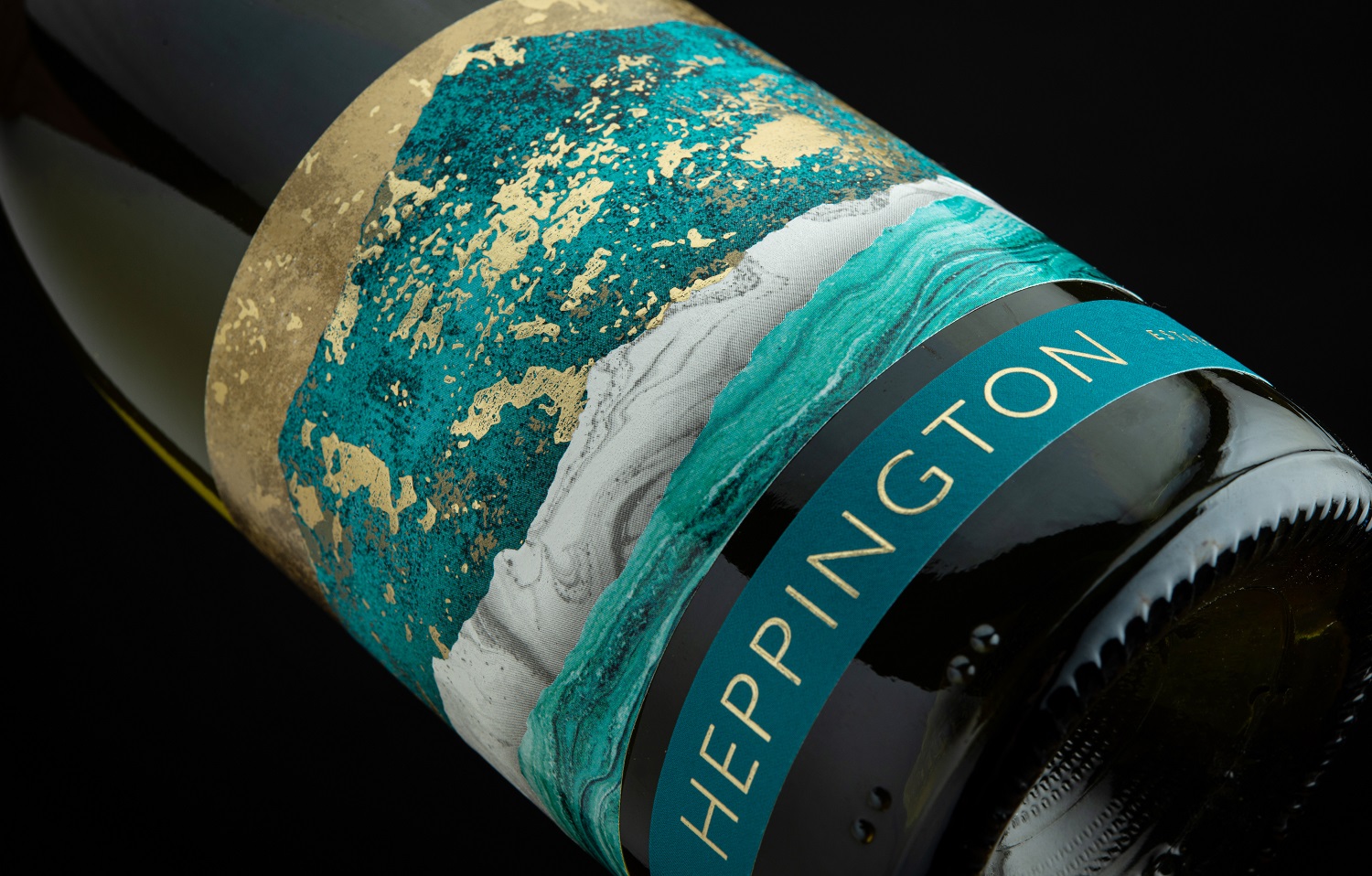 After 2 years of turning the family estate into a prime UK vineyard, the Blaxland family entrusted Studio Parr & Berkshire Labels to create and print the branding and packaging to showcase what promises to be a leading English boutique vineyard.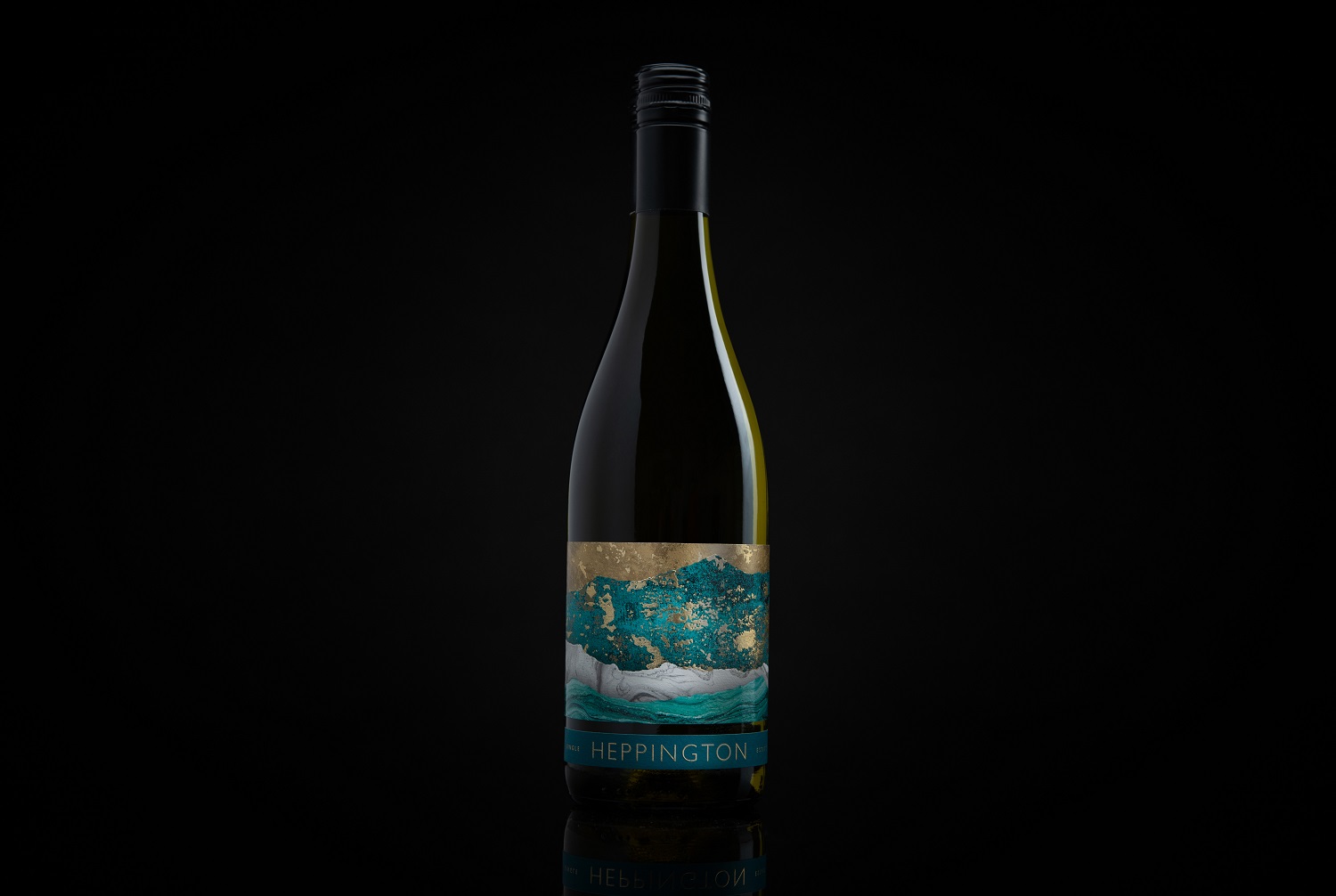 It was the natural chalk geology that inspired the unique wine label for the inaugural Pinot Gris harvest. Its minerality and texture beautifully highlighted in abstract rustic patinas found around the estate.
Printed digitally on one of Berkshire Labels HP Indigo Press's using Arconvert's new Picasso X-Dry material, this beautiful 2-part label was finished on their Big Foot Digicon press using two different gold hot foils including a Lumafin transparent gold. The design incorporated printed tones underneath the translucent foil to create a stunning marble effect.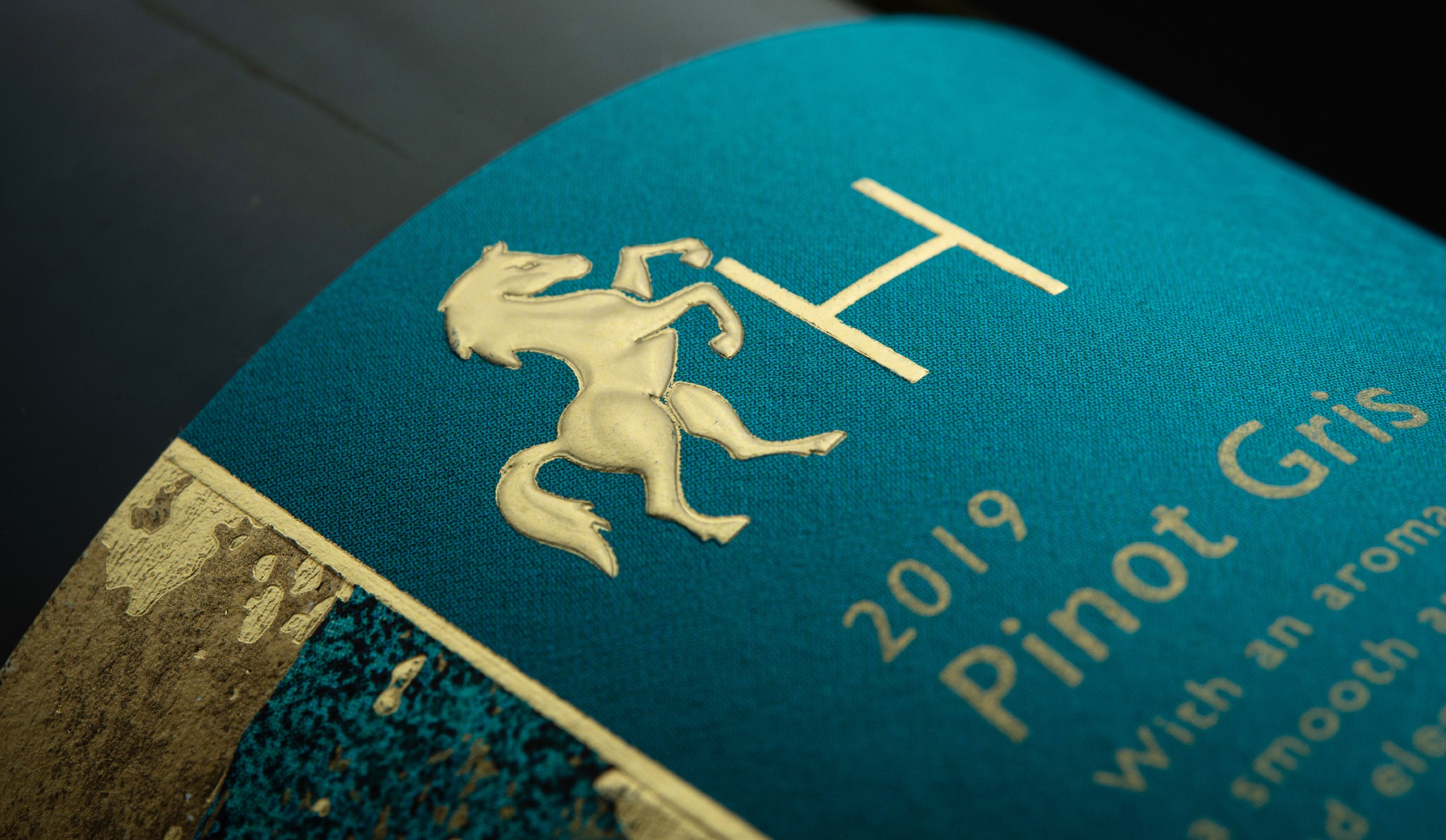 Embossing was added in various guises to, compliment the layered design, provide a textured effect to the gold foil and to make their logo stand proud. A tactile gloss silk screen varnish was also added to provide the sea element with a 'wet' appearance.
Heppington is a single-estate family vineyard, nestled in the chalky North Downs of Kent, England.
Images courtesy of Paul Piper Photography