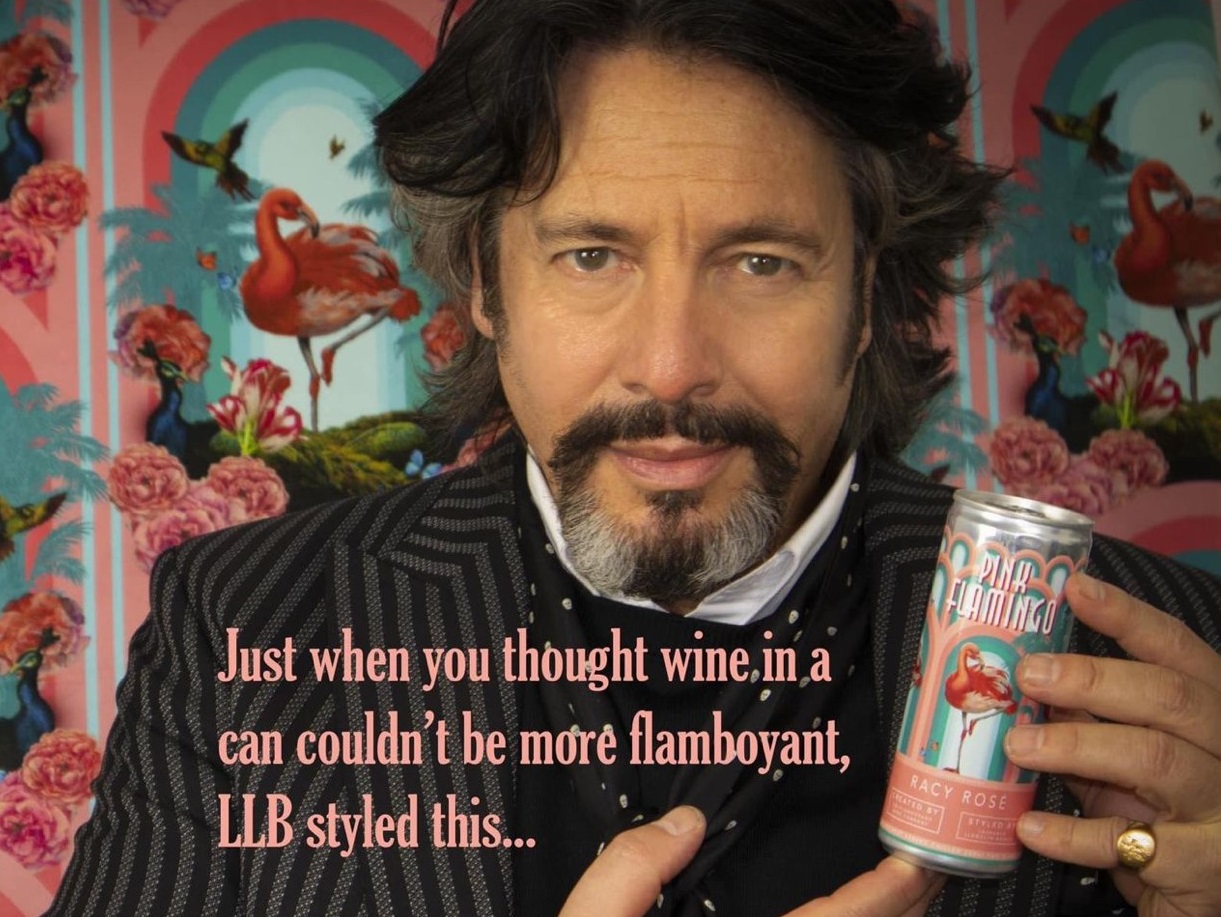 Just when you thought wine in a can couldn't get any more flamboyant, the epitome of flamboyance himself, Laurence Llewelyn-Bowen has joined forces with the The Flamboyant Wine Company and styled a special edition can of English Rosé  Fizz, namely Pink Flamingo Racy Rosé.
A blend of English Wine, made from predominantly Bacchus And Rondo grapes grown and harvested in England, available to buy from www.theflamboyant.co.uk
This tantalising blend together with Laurence's stunning label design is just about as flamboyant as you can get! Berkshire Labels were delighted to be included on this project, adding our usual 'print pizzazz' to the finished results.
We don't pretend to be experts in 'changing rooms' but when it comes to making beautiful labels Berkshire put the Llewelyn in Labels.
"If you're in the midst of a glamour emergency, pull the can and recline"
"The most elegant way ever to carry the can"
"The most glamorous way to turn your handbag into a wine cellar"

https://twitter.com/i/status/1471889914144993291