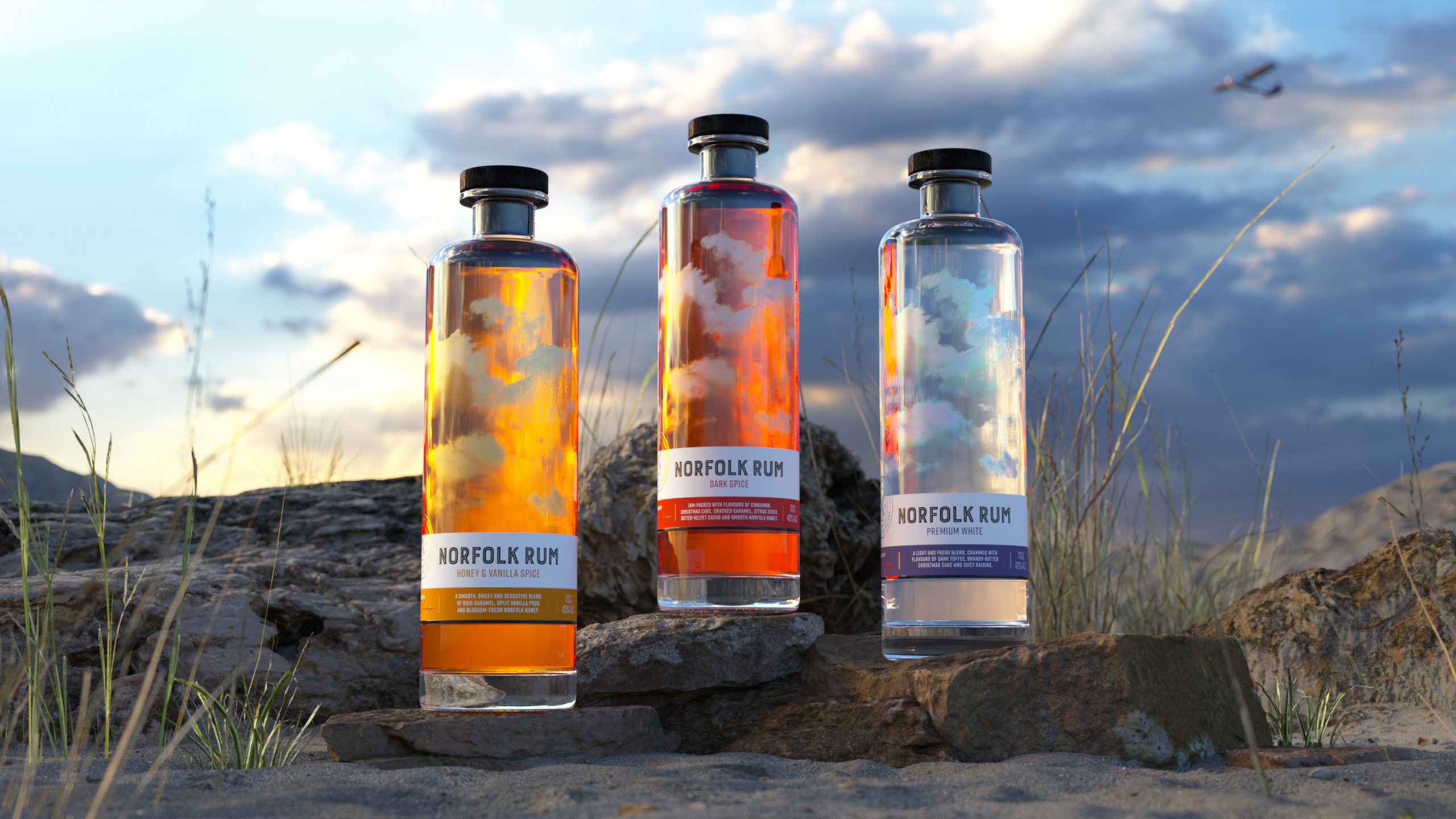 In May 2020, during the global pandemic that threatened the whole aviation industry, pilot Ben Crisp set off on an entirely different adventure, to create one of England's finest native rums. Few rums are actually produced in England, with the majority simply importing their base rum from the Caribbean, with flavour added locally.
Berkshire Labels were chosen to produce the beautifully designed labels, working in collaboration with Sanj Devaraj at Jin Consulting and Rebecca Wright at Lateral.
A bespoke cloud illustration was created to celebrate the epic skies of Norfolk – through a combination of print, hot foil and screen accentuations they appear to float on the clear label/bottle changing depth and contrast when viewed from different angles.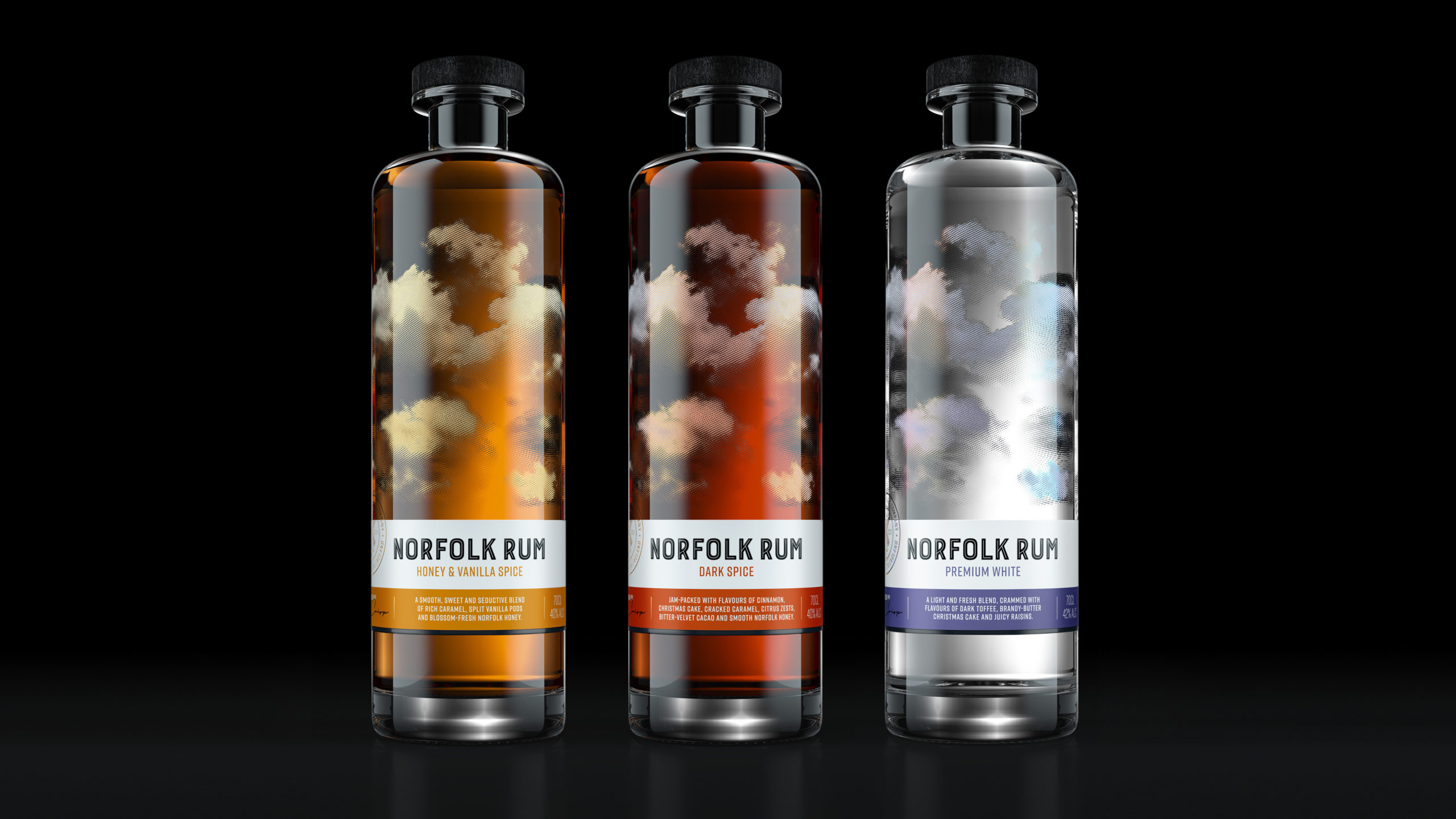 Each of the 3 rums have a different foil effect on the cloud illustration which encircle the bottle. The colourful rums becoming the perfect backdrop for gold clouds, copper clouds and an iridescent foil cloud.
A fine example of what can be achieved when brand owners, designers, printers and the tooling supplier collaborate together from the outset of a project.
Norfolk Rum is entirely produced and distilled in England, using 100% molasses and Norfolk spring water. The result is a well-rounded, superior rum with a smoothness that warms but never burns.
It's perfect for newcomers to the category but complex enough for the most discerning rum enthusiasts.