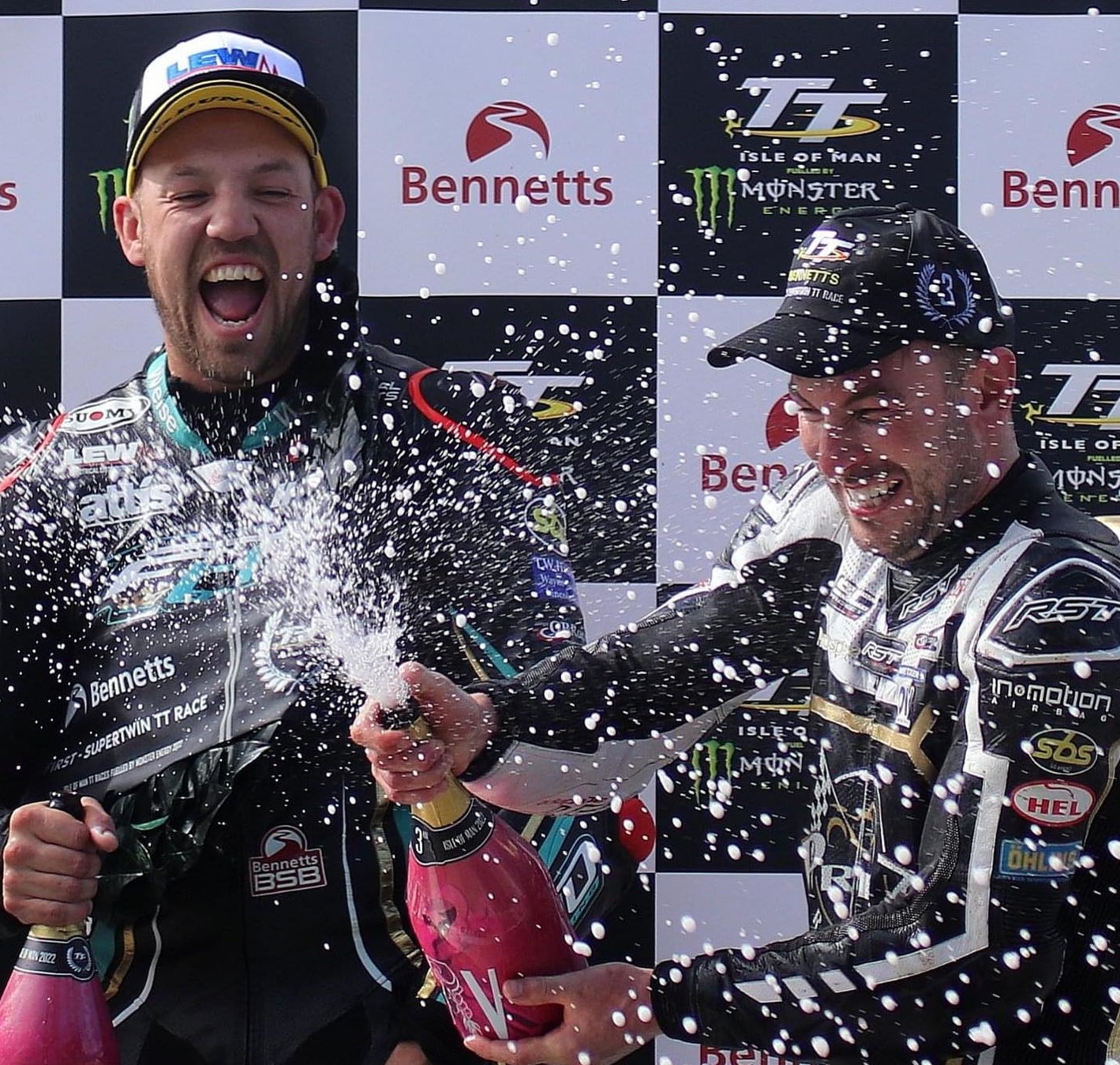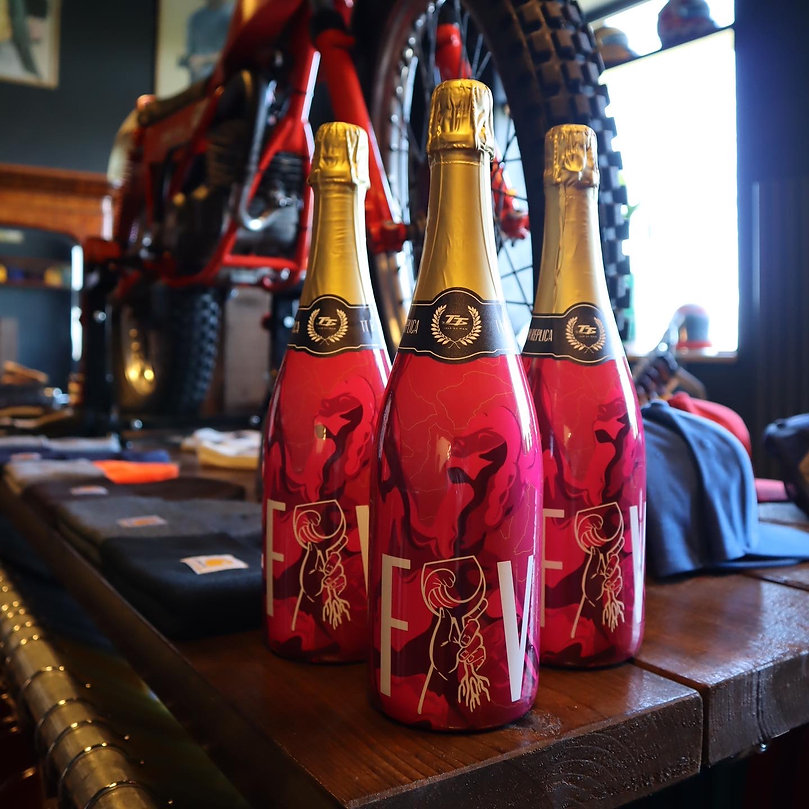 Known globally as the 'Road Race Capital of the World' and a motorsport mecca, every May and June tens of thousands of motorcycling fans descend on the Island for the Isle of Man TT races.
Running over 2 weeks, with the last week in May for practice and the first week in June for racing, the Tourist Trophy Races form the major part of the Isle of Man TT Festival.
Winners from this year race were presented with celebratory Rhunessa Fizz (Rhubarb), provided by our customers Foraging Vintners.
Limited edition podium replica bottles are available to purchase directly from their online shop www.foragingvintners.com/shop
The bottles were full decorated with shrink sleeves supplied by Berkshire Labels, printed Flexo UV on one of our P series presses. A bright vibrant pink design enveloping the bottles complimented with a strong presence of the Foraging Vintners logo for all to see whilst held and of course sprayed on the podium.
Victory all round, a big day for a little winery.