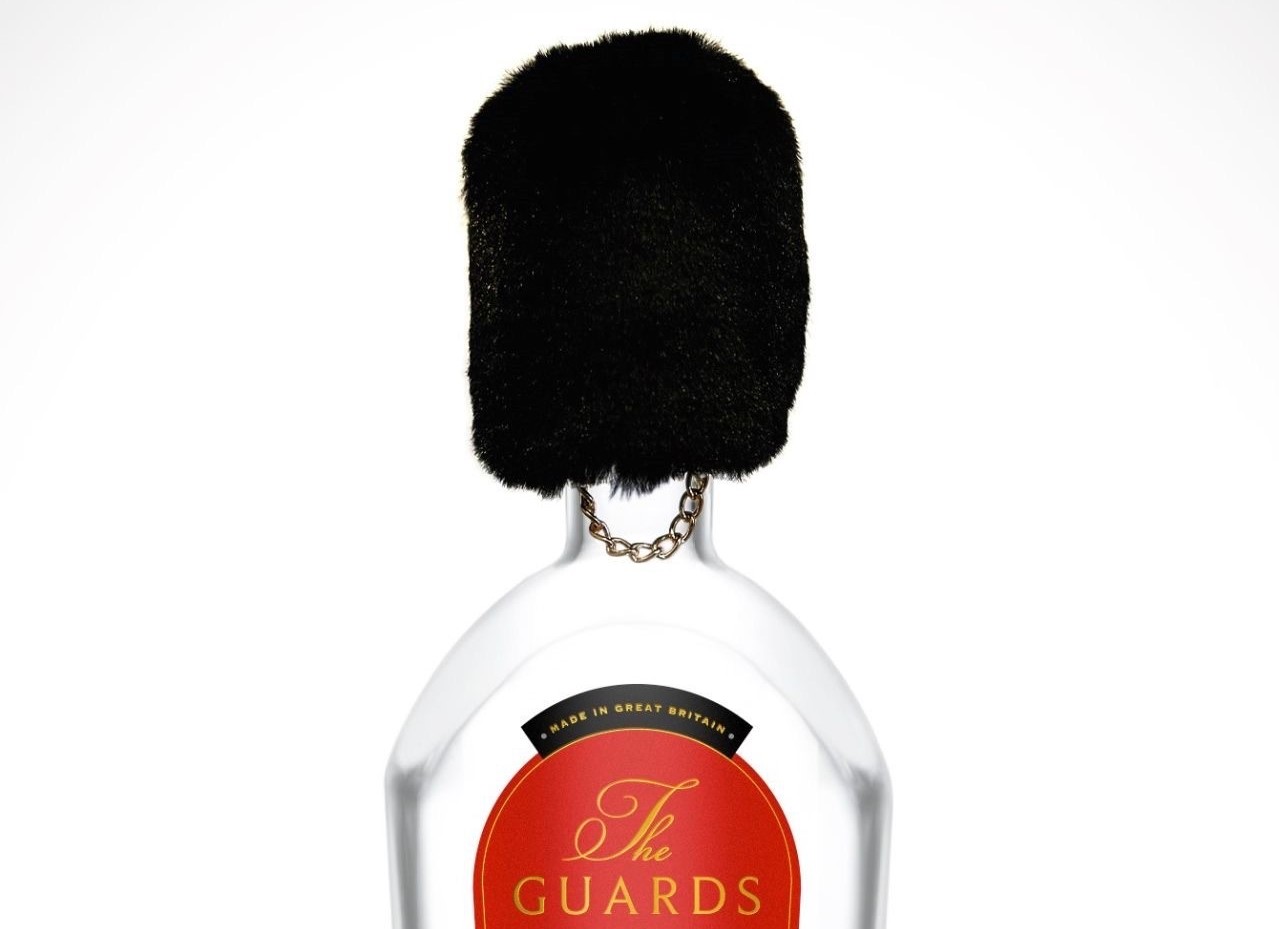 As the nation looks forward to celebrating the Queens Platinum Jubilee, Berkshire Labels have been reflecting on the various Jubilee label projects we have been working on.
Our very good friends at Hawkridge Distillery have worked on a fantastic project with the regiments of the British Army's Foot Guards to create an iconic London Dry gin, coming to a conclusion a week before the Queen's Jubilee. 
The label design proudly shows off the famous tunic outfit utilising a textured material to emphasise the fabric, complimented by gold foil on the buttons, belt and The Guards font. Beautifully topped off by a bearskin hat placed over the cap.
The five regiments of Foot Guards are some of the oldest, most decorated and famous infantry troops in the world. Together with the two cavalry regiments they form the household division.
The Guards Gin was inspired by a serving office in the Guards and produced by Hawkridge Distillers.
Proceeds from every bottle sold are to be donated to regimental charities, supporting veterans in need and families of injured and fallen soldiers.
We salute Hawkridge, the Regiments of the British Army and of course Her Majesty – Happy Jubilee.