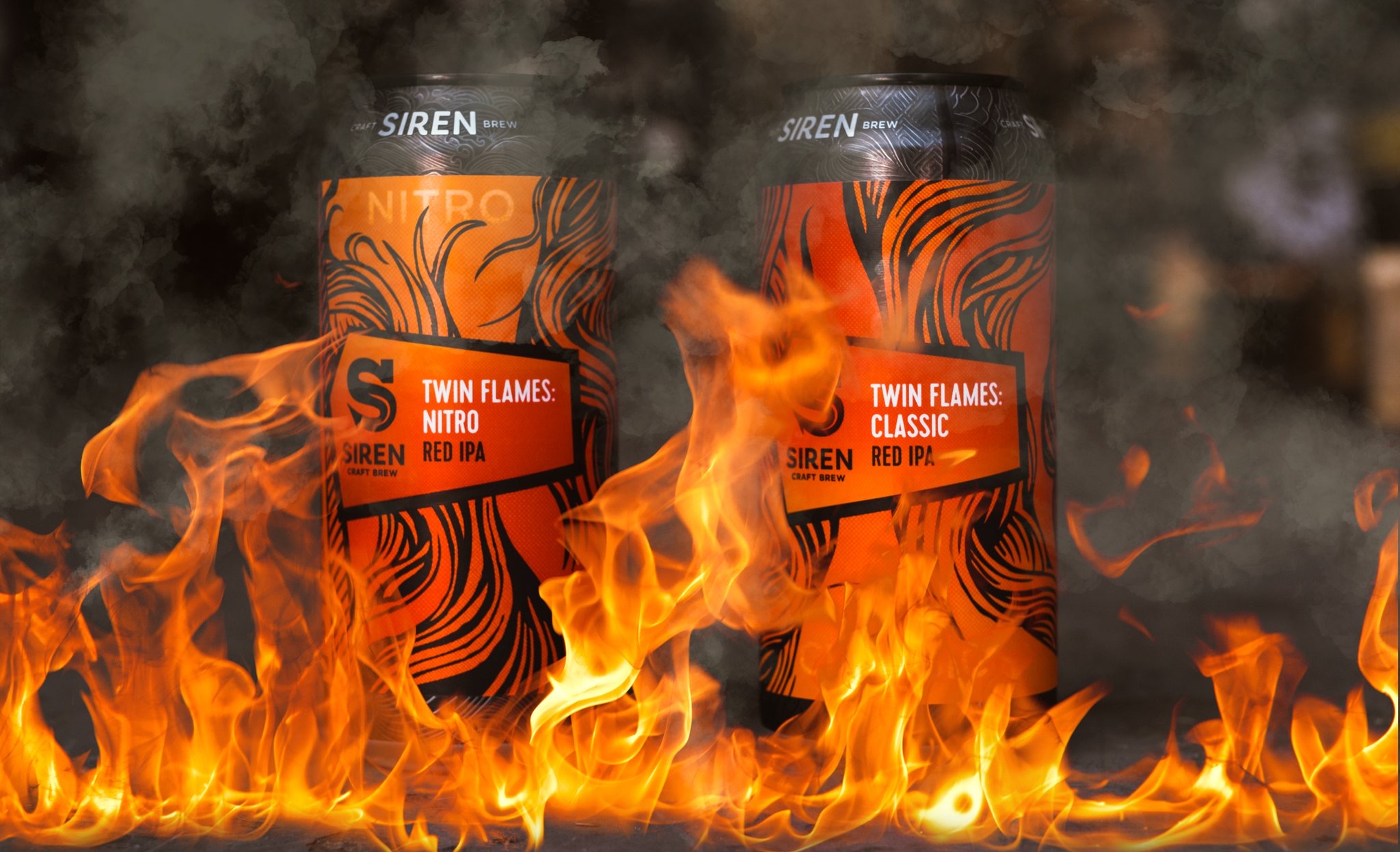 Do you want to win a big bundle of beers from our friends at Siren Craft Brewery? Then read on because this is the competition for you!
Siren Craft have pitted their latest beer Twin Flames Nitro against their Twin Flames Classic Carbonation and would like your feedback on the differences in aroma, flavour, mouthfeel and overall enjoyment.
Here's your chance to get creative.
Write about it, take photos comparing them, make a video – the ball's in your court!
Every entry sent to twitter using #TwinFlames will be eligible for entry, and they will pick their favourite to win a big bundle of beers. No doubt the best of the rest will get some discount or free shipping codes, so it's well worth getting your entry in!
Don't have Twitter? Fear not, you can send your entry via their website www.sirencraftbrew.com
The competition ends on Sunday 11th, so get your entry in!