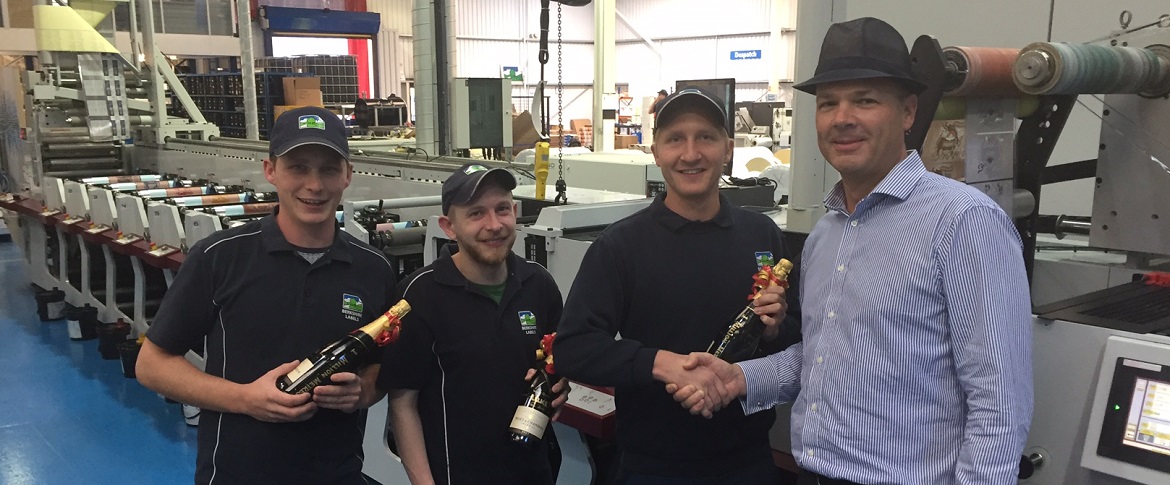 Berkshire Labels is delighted to have achieved its goal this month and pass the milestone of producing over 1 Million metres off a single press. (1.2M to be exact)
A new Mark Andy P7 was installed earlier in the year as part of a major investment plan to upgrade its Flexo capabilities and invest in the next generation of Flexo printing technology.
Managing Director, Mr Paul Roscoe, commented "We are delighted to have achieved our goal on this new press, particularly within the 1st year of installation.  An enormous effort has been made in colour management, pre-press and lean principles in order to create a blueprint for our future.  I am extremely proud of our skilled and committed team".