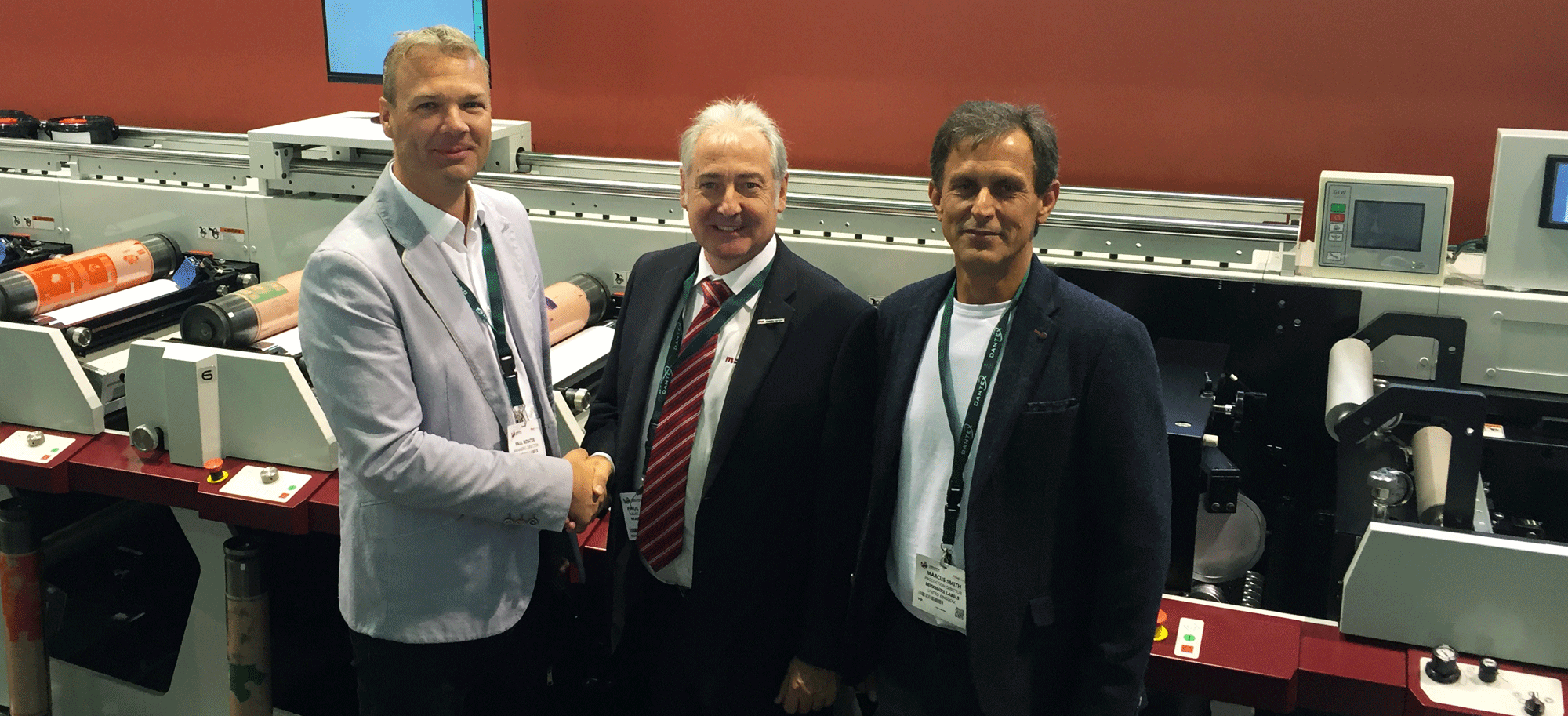 Berkshire Labels continues its investment campaign with a new addition to our Conventional Flexographic portfolio, the very latest Mark Andy P7 press.
The P7 is the most technologically advanced offering in the market, delivering the ultimate in high-end, efficient print solutions for the most complex print applications. Additional advantages over traditional presses include short web paths and minimal ink usage requirements resulting in waste savings up to 50% and fast changeover times for increased productivity.
Paul Macdonald of Mark Andy UK pictured with Managing Director Paul Roscoe and Production Director Marcus Smith commented "we are delighted Berkshire Labels have continued on their journey with Mark Andy. It's been great to watch their business grow over the years, each Mark Andy installation is a great snapshot of success's achieved at that moment in time and the starting point of another chapter. The latest P7 truly supports their ambition to move into new market places and realise their personal and business objectives."
As we continue to expand our unsupported film portfolio, the P7 was the natural choice for its enhanced web tension management. Integral to the success of the machine is the simplicity of the print station design, guaranteeing consistency and accuracy, shift-to-shift and day-to-day.
This latest investment reinforces our strategy to provide optimum quality, consistency and cost effective solutions for short to medium print runs, right through to longer run label requirements.
UV Flexography plays a vital part in the makeup of Berkshire Labels' manufacturing portfolio and we will continue to invest in this technology, an evolving and unrivalled conventional print process.