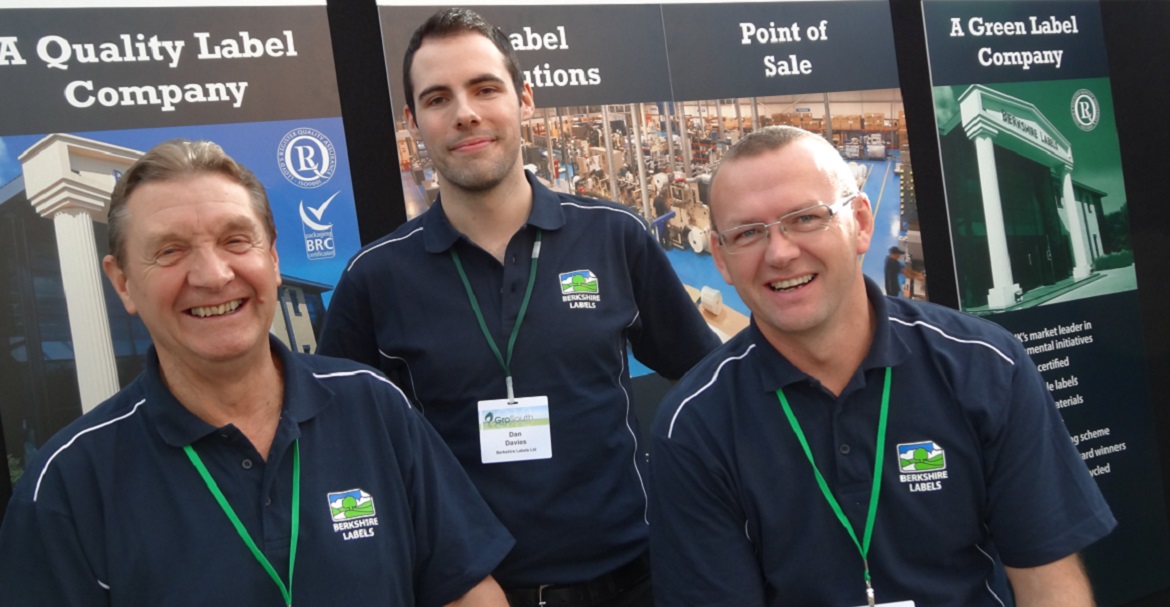 Our horticultural team, pictured here at Gro South 2013 have completed another successful year of sharing our latest label solutions for the horticulture market.
Here at Berkshire Labels, we understand all of the challenges faced within this market sector and can guide you towards the very best solutions.
Feel safe in the knowledge that with Berkshire Labels, you can have both shelf presence and label durability at no extra compromise.
We have a range of high strength adhesives for you to choose from:
High Performance A great all round product that suits the majority of horticultural applications
Extra Coatweight An enhanced coat weight of adhesive to overcome rough surfaces and demanding conditions
Ultimate Grab For extreme conditions and surfaces. In the face of adversity, this will not let you down 
We understand that substrates and surfaces change from season to season.
To help us ensure we deliver the right solution for you, please feel free to call Dan Cameron, our horticultural specialist on 01488 683628.