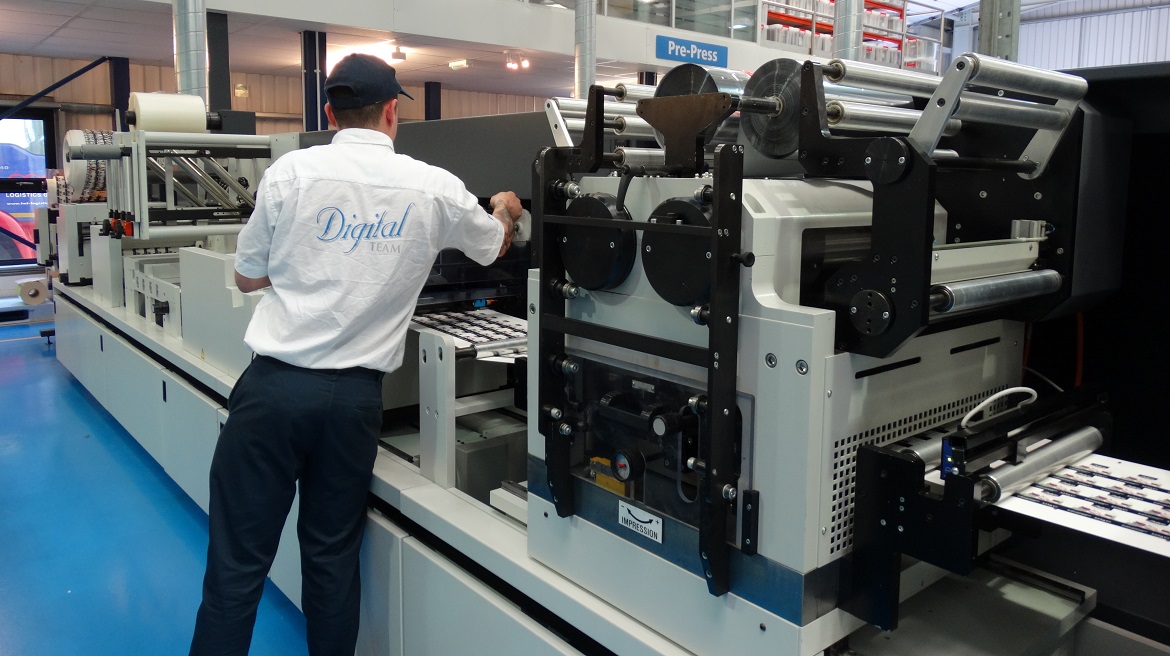 Our latest Digicon Series 2 converting line has been specifically built to keep Berkshire Labels at the forefront of digital solutions including five page coupon constructions, reverse printing and hot foiling.
Supplied from AB Graphics the fully modular Digicon Series 2 machine combines semi-rotary technology with accurate re-registration modules. It includes two laminating stations, two semi rotary flexo print stations, one hot foil head with foil save mode, auto cutting blades, auto die cutting loader, delam/relam facilities and a cross over unit to produce up to five page digital coupons.
It's all about being creative, listening to your customers' needs and then delivering them comments Paul Roscoe, Managing Director of Berkshire Labels.
This latest addition to Berkshire Labels digital portfolio is our fourth Digicon converter alongside two HP Indigo digital presses, a total investment of over two million pounds in digital within the space of only three years.