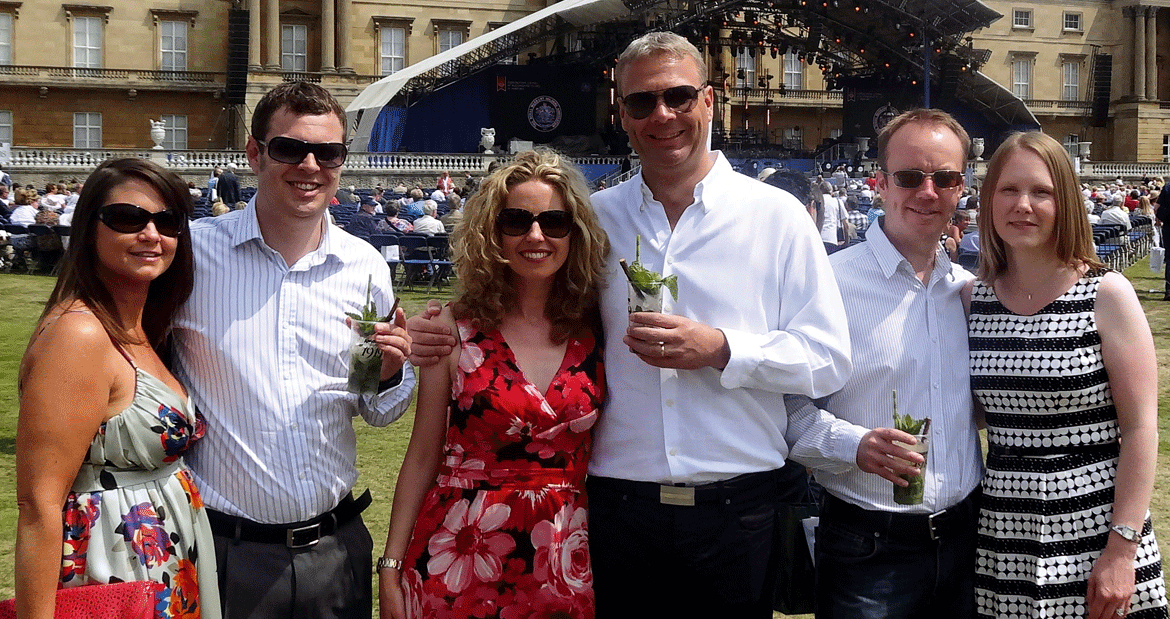 Berkshire Labels were honored to attend the Coronation Festival as guests of London & Scottish International Limited.
The Coronation Festival took place over four days in the Gardens of Buckingham Palace, celebrating the 60th anniversary of The Queen's Coronation. Hosted by the Royal Warrant Holders Association, it brought together over 200 companies who hold Royal Warrants of Appointment, our customer London & Scottish International being one of those honored.
London & Scottish International Ltd, a long standing customer of Berkshire Labels pioneered the development of Organic Spirits and in 1999 launched Juniper Green Organic Gin and UK5 Organic Vodka.

The range has expanded to include Papagayo Organic Fairtrade Rums, Highland Harvest Organic Scotch Whisky and Juniper Green Organic Sloe Gin.
Founder Chris Parker and son Alex Parker were exhibiting their ranges at the Coronation Festival.
They were honoured to supply HRH The Prince of Wales since 2001 and were granted his Royal Warrant in 2007.
Paul Roscoe, Mark Roscoe, Grant Picking and their wives pictured before their audience with Elizabeth!!