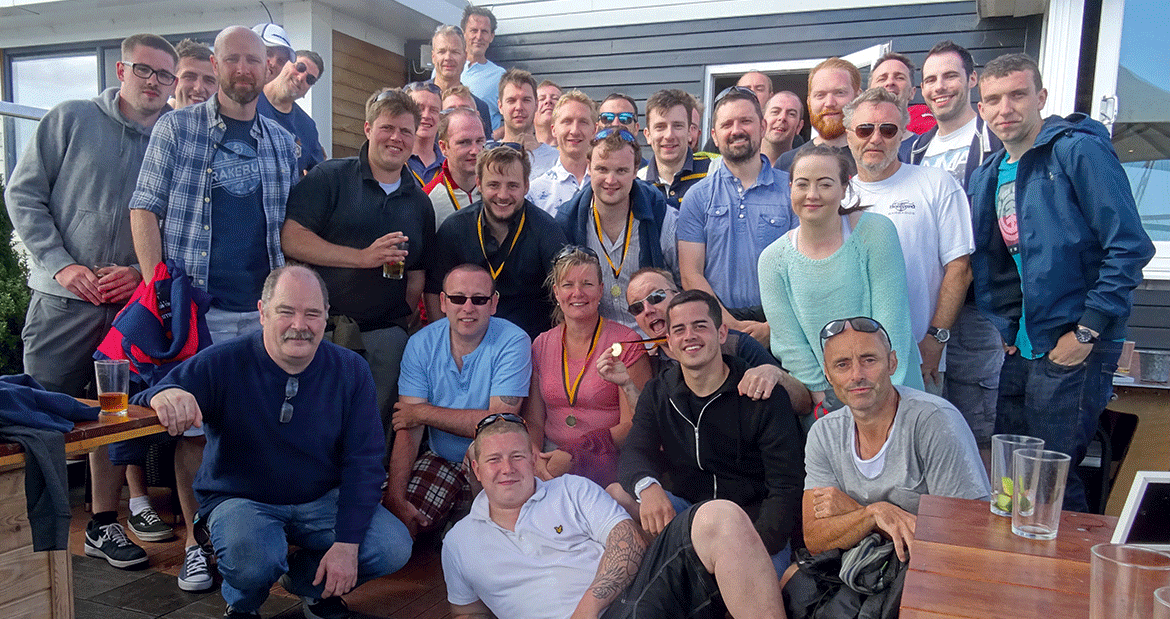 To celebrate our next record month milestone Berkshire Labels rewarded all of our staff with an amazing day out Rib Treasuring Hunting.
Starting off with an early morning breakfast at Lymingtons Yacht Haven, 5 teams consisting of took to the Solent at high speed in close formation in identical Ribs en route to our first stop in Yarmouth on the Isle of Wight.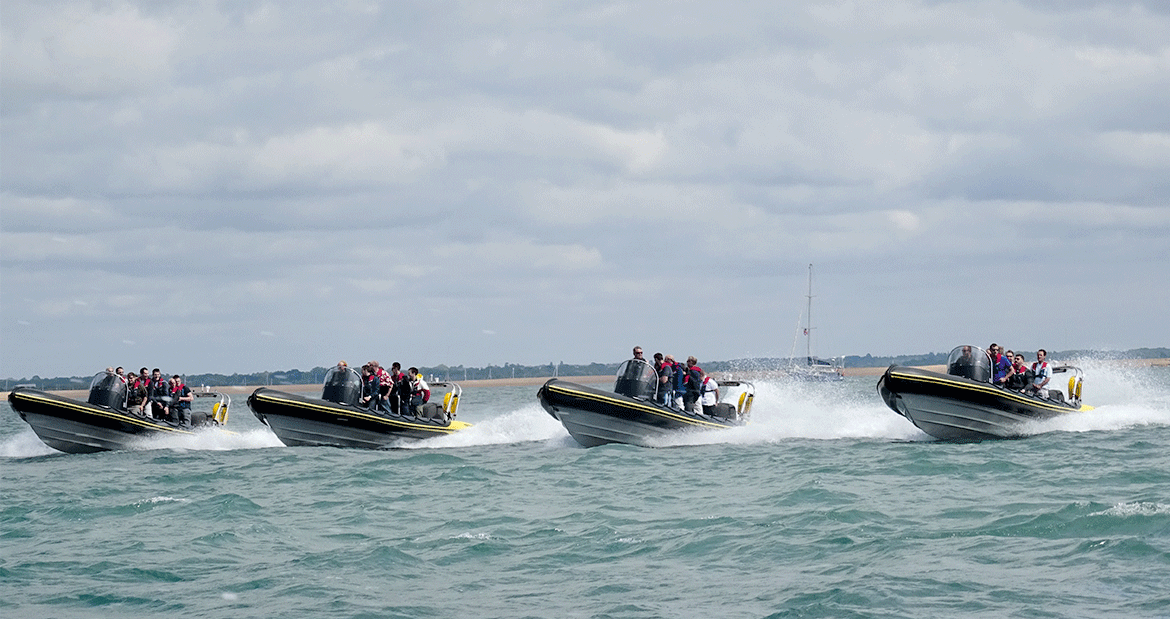 Armed with waterproof treasure hunt tablets the 5 teams descended upon the Island unlocking challenges at various GPS locations including observational questions, creating silly team pictures and general knowledge questions. The tablets feature a live scoreboard and showed the position of all the other teams.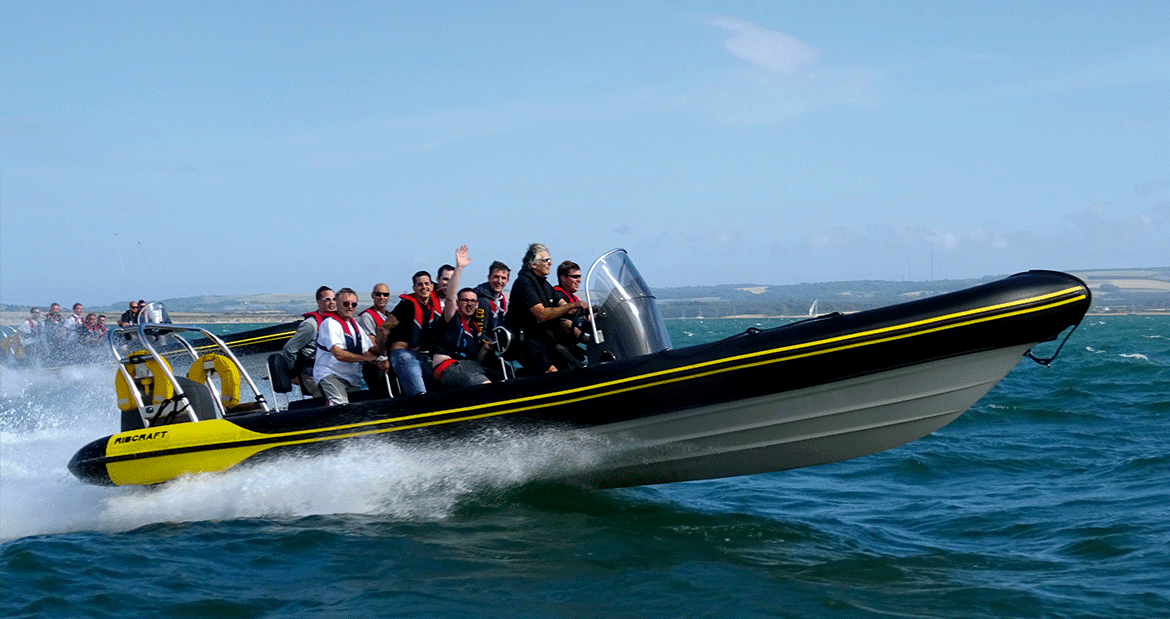 45 minutes later we were back on the ribs hurtling along the Solent's Jurassic coastline taking in the sights of Hurst Castle and the Needles to our next stop Cowes. A fantastic BBQ awaited us at the Royal Ocean Racing Club, a perfect location and glorious weather to go with it.
After lunch treasuring hunting resumed in great earnest in Cowes and our final destination of the day, Gunwharf Quays in Portsmouth.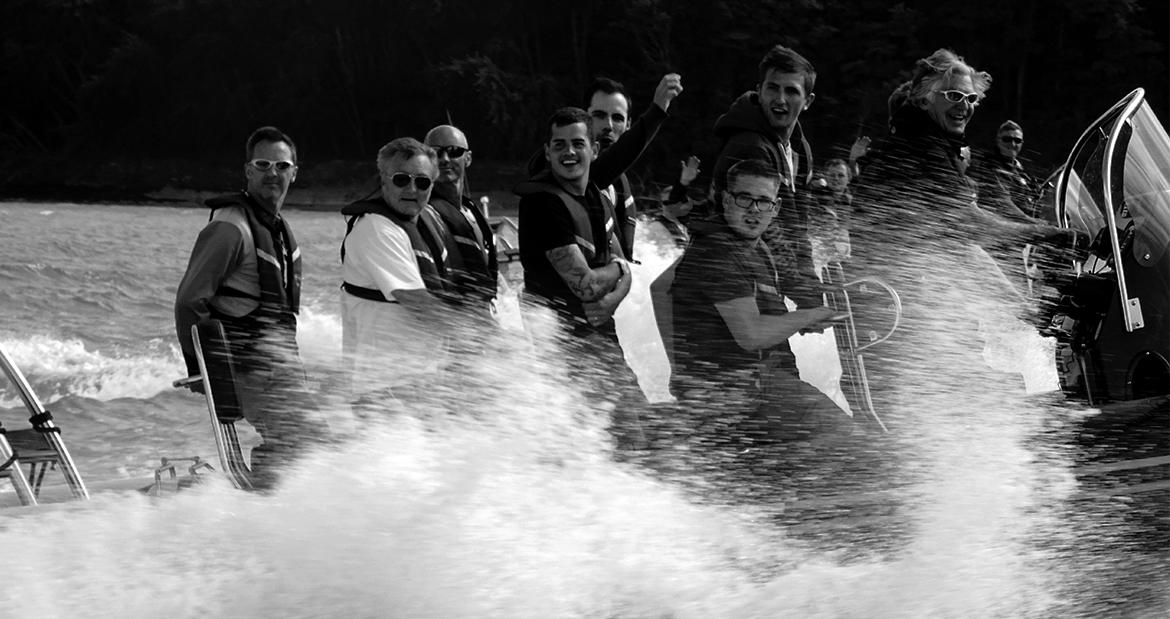 The day was wrapped up back where we started in Lymington with the pheasant pluckers declared the overall winners.
It was a superb team event with plenty of laughter, sea air, team spirit (some more competitive than others, Mr Pike!) and a few glowing faces come Monday!!
Great memories and very well deserved for all, here's to our next record month and adventure to match.