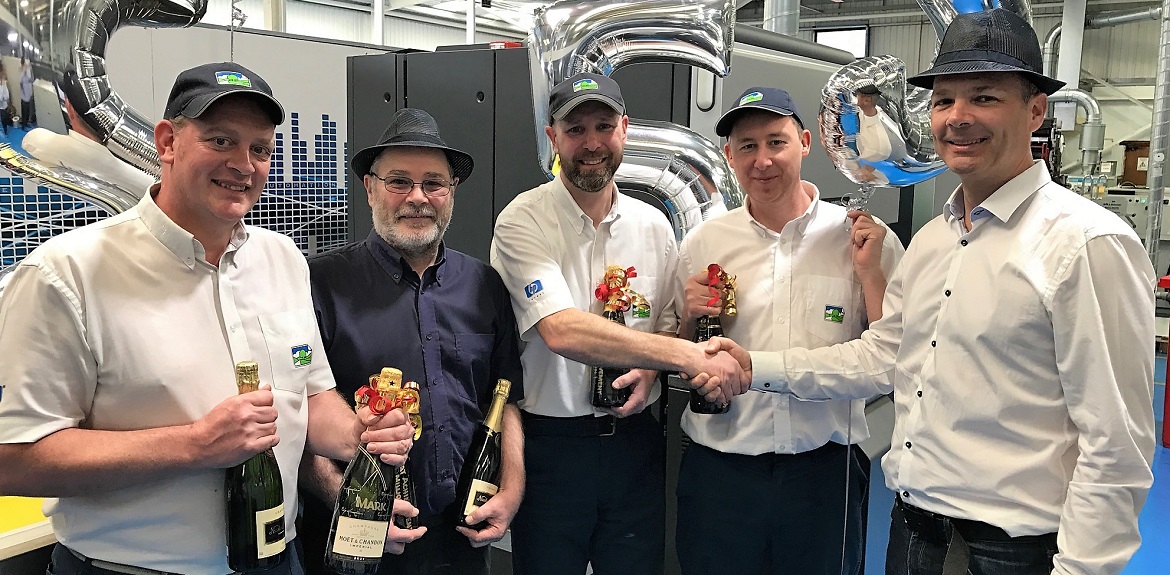 We are good at setting targets and it feels even better once you hit them.
After previously celebrating 3 Million monthly impressions off our Indigo presses, 4 Million was our next target.
We are delighted to congratulate our talented, motivated and dedicated Digital team on bypassing this target and pushing us past the 5 MILLION MILESTONE. A massive achievement and well done to everyone. 
The icing on the cake was to hear from our supplier, HP Indigo, that we are their FIRST EVER UK LABEL SITE TO ACHIEVE 5 MILLION IMPRESSIONS IN A SINGLE MONTH.
 What next I hear you ask?  Not sure yet but it will definitely be exciting!