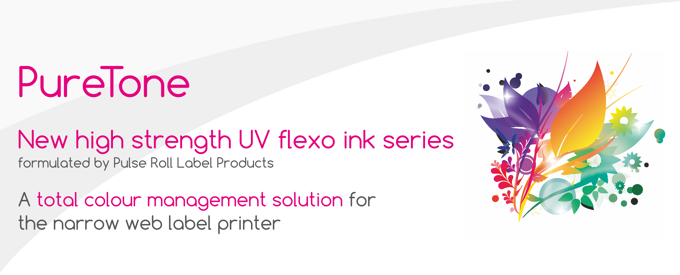 As part of Berkshire Labels journey towards a digital colour management solution and drive towards a new generation in flexo printing they have adopted Pulse Roll Labels PureTone ink system. A high strength UV flexo ISO process ink set with mono-pigmented mixing bases, this latest development is underpinned by ink formulation software, digital colour measurement and pre-press proofing.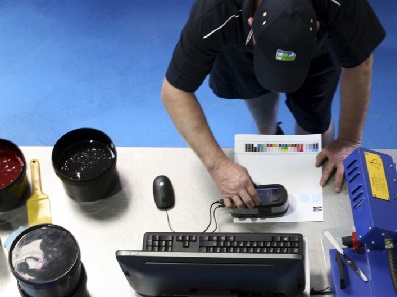 With a focus on applying digital principles to UV flexo printing and the goal to have a fully ISO certified colour management system, Paul Roscoe MD of Berkshire Labels, witnessed the company's live PureTone colour matching demos first-hand at Labelexpo 2015.
"I instantly saw the benefits and was convinced PureTone was the concept to help take Berkshire Labels to the next level of flexo printing." Paul Roscoe
Berkshire Labels recognised that, as well as investing in new print, anilox and HD plate technology, the choice of ink would be critical to achieving its goal of ISO 12647-6 certification (the flexographic printing standard) and ISO 12647-7 (the digital flexo workflow standard).
The company's ultimate goal was to fully embrace digital colour management and run all colours under a dE 2000 tolerance of 2.0. Finding the right ink partner to help Berkshire Labels achieve its aims, whilst allowing its printing presses to reach maximum output, was vital.
"The transition to PureTone was easy and was completed within just one week," said Roscoe. Not something most label printers say when they switch to using new inks from a different manufacturer.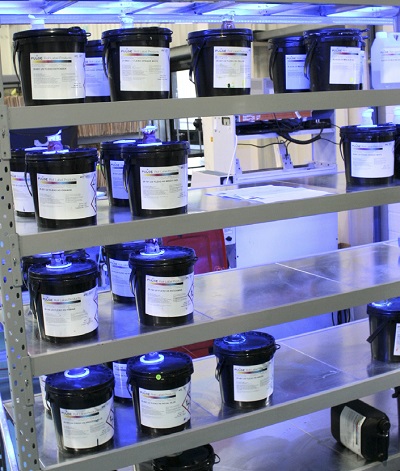 A new ink kitchen with containers of PureTone on the shelves is proudly located alongside the UV flexo production area of the factory – all set up with full technical support and training provided by Pulse Roll Label Products.
An X-Rite eXact spectrophotometer with InkFormulation 6 software, ink mixing scales and blending station, plus an RK FlexiProof provide a total digital colour management system.
Pantone books are now a thing of the past at Berkshire Labels. Today at Berkshire Labels, all PureTone process inks hit ISO standards in terms of density and colour readings.
PureTone mono-pigmented mixing bases are formulated to match Pantone and spot colours, all achievable using the same plates and standard volume anilox rollers ensuring standardisation across all flexographic printing presses.
The PureTone mixing base range offers cleaner and brighter colours due to the single pigment formulation. Optimised colour strength allows lower film weights of ink, meaning more can be printed with less, and the potential for metamerism is reduced.
Greater flexibility is provided for printing half-tones and full-tones using just one printing plate.
"Colour is consistent, all backed up with reports and data." Paul Roscoe.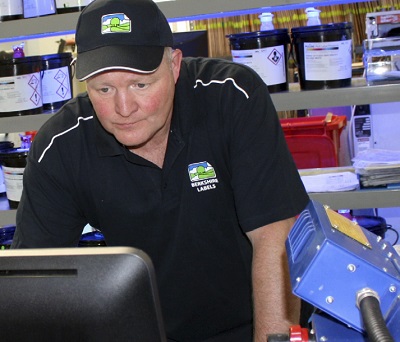 There is no need for brand owners to approve jobs on press as spectral data taken from the print run is immediately reported directly back confirming the colour criteria has been met.
We are so confident with the PureTone ink system, that we have given live demos to many of our customers, including the major retailers to show the level of print quality and colour accuracy that can be achieved. We see CMYK and Pantone colours matched digitally under a dE of 1.5 every time.
The PureTone and digital ink management concept fits perfectly within Berkshire Label's lean manufacturing workflow and Berkshire Labels are on course to having a fully certified colour management system.
Copy and Images courtesy of Pulse Roll Label Products