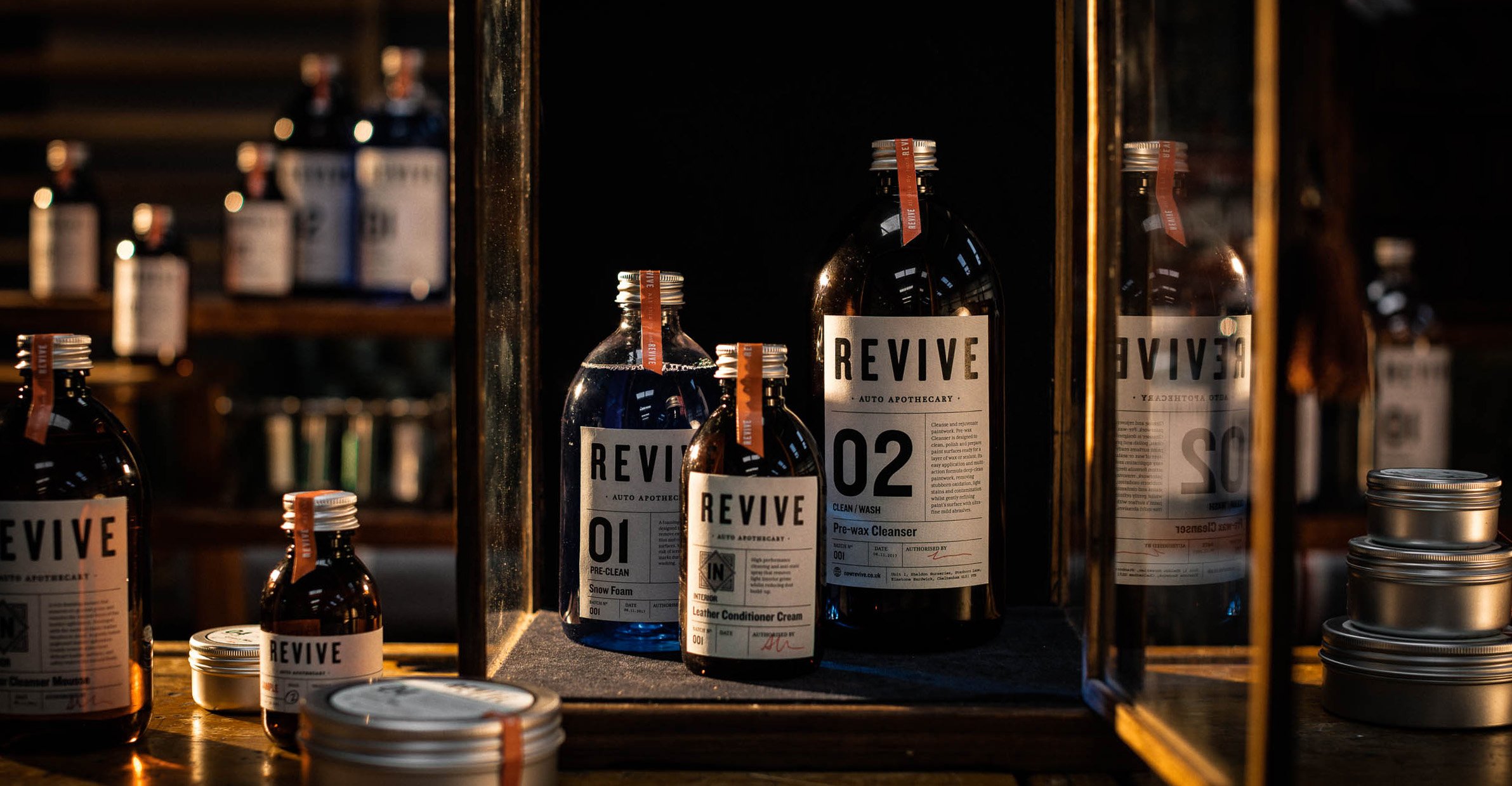 We are thrilled to have recently supported Revive in the launch of its brand new range of Auto Apothecary products. 
This new range of exceptional auto detailing products has been developed by a team of top chemists, car enthusiasts and professional detailers to enable customers achieve perfection on their modern and classic cars. 
Having an equally strict criteria of achieving perfection and performance on their labels was the deciding factor in Berkshire Labels being selected to deliver the new Revive Auto Apothecary range of labels.