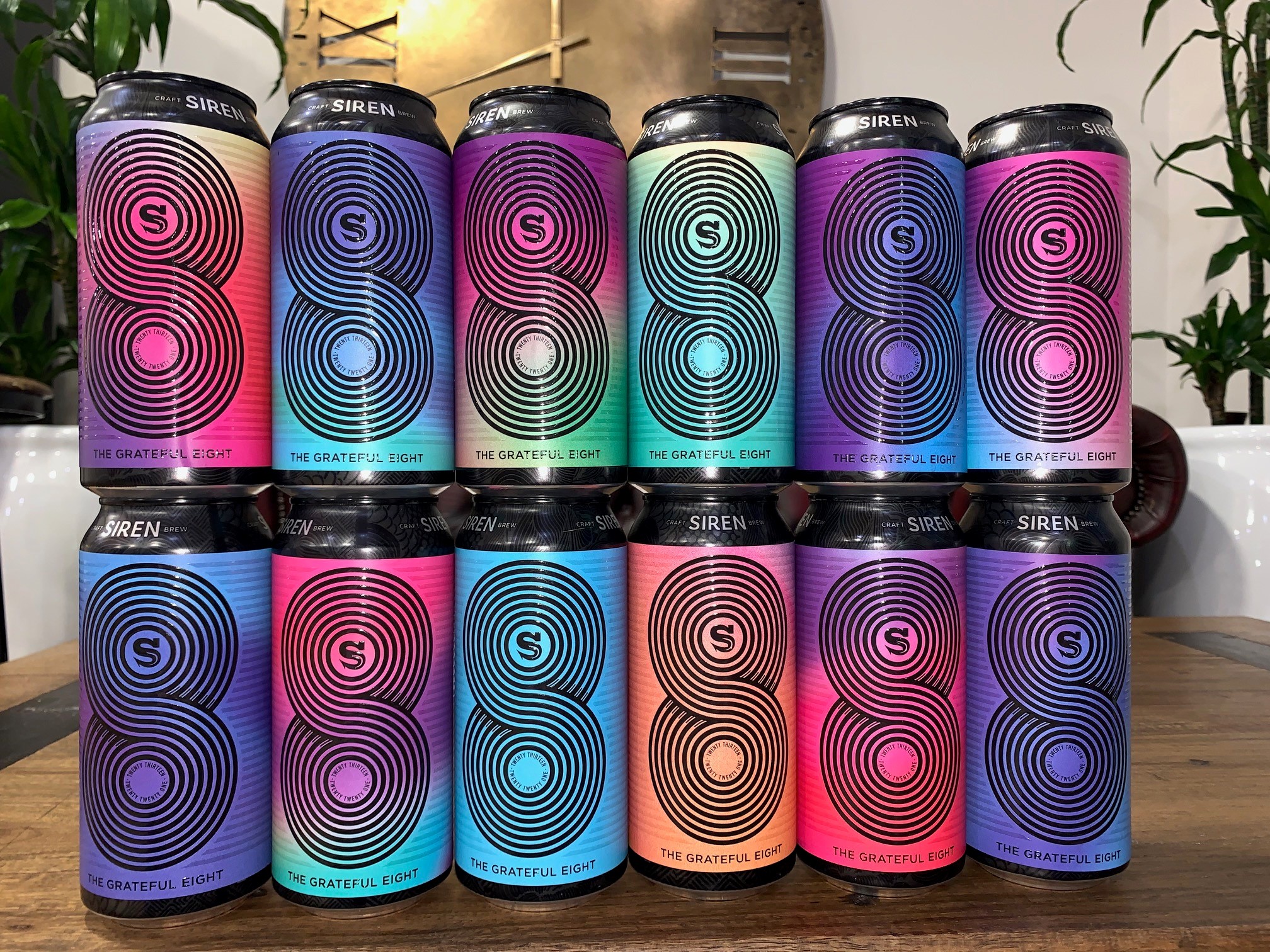 Berkshire Labels has just completed an exciting and personalised project for Siren Craft Brew's 8th year Anniversary.
In recognition to all its supporters and investors over the past 8 years Siren wanted to adopt a personal approach which delivered a unique, eye catching and very colourful 440ml can label.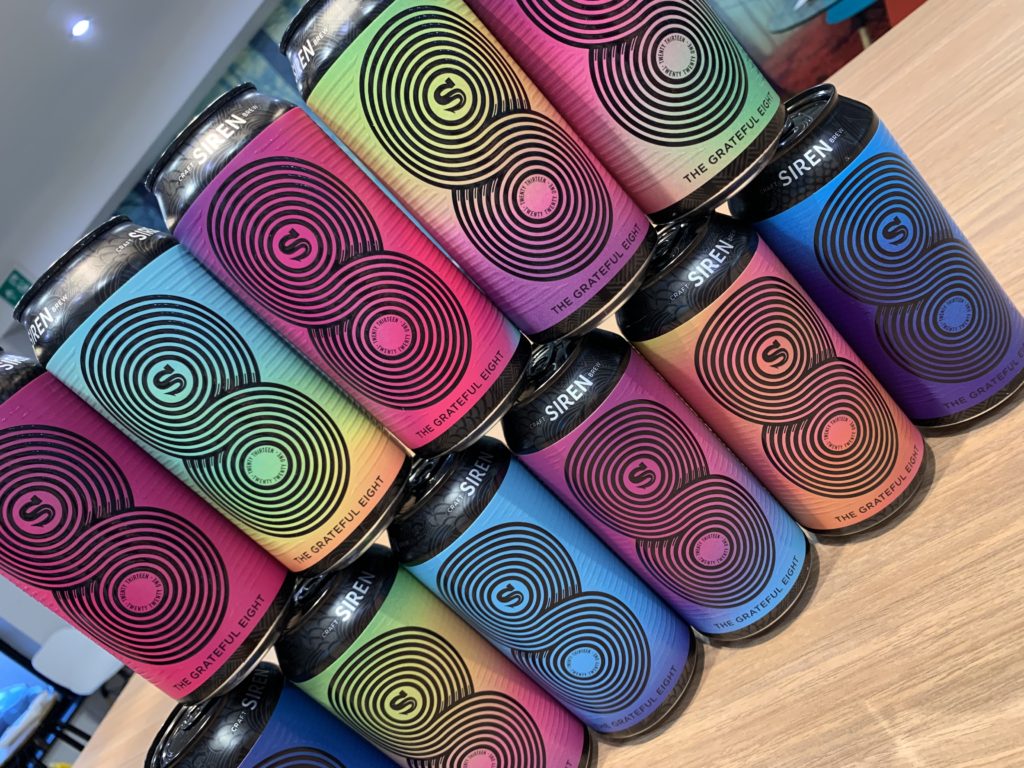 This personalised Peel and Read label includes all of their supporter's names within the sandwich layer print. In addition to this, every can was personalised with an individual's name on the outside of the label.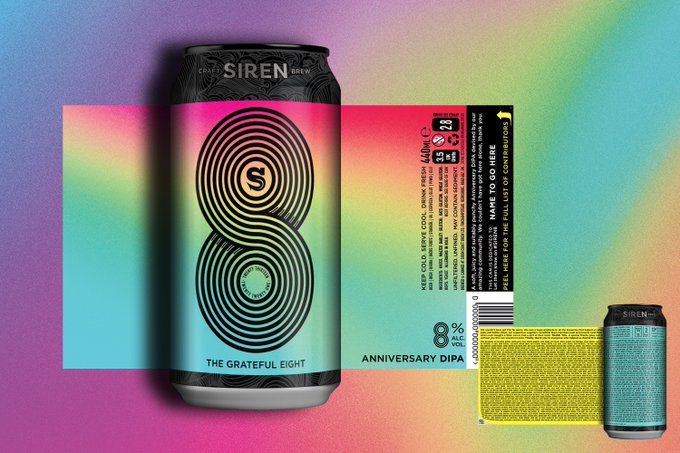 The iridescent rainbow design changes colour and direction on every label, achieved through a combination of Studio Par's creative direction and technically with HP's Mosaic software that Berkshire Labels enjoy using time and time again.
The Grateful 8 icon stands proud with a high build surface tactile embellishment, additional screen elements have been added that contain coloured pigments that glow under UV lights. 
This truly is one of the best Beer Can labels we have ever had the pleasure of producing at Berkshire Labels.
We are certainly looking forward to sampling these with friends in a beer garden with the sun shining down on us all, coming soon (please note Berkshire Labels cannot be held responsible for the sun not turning up!)