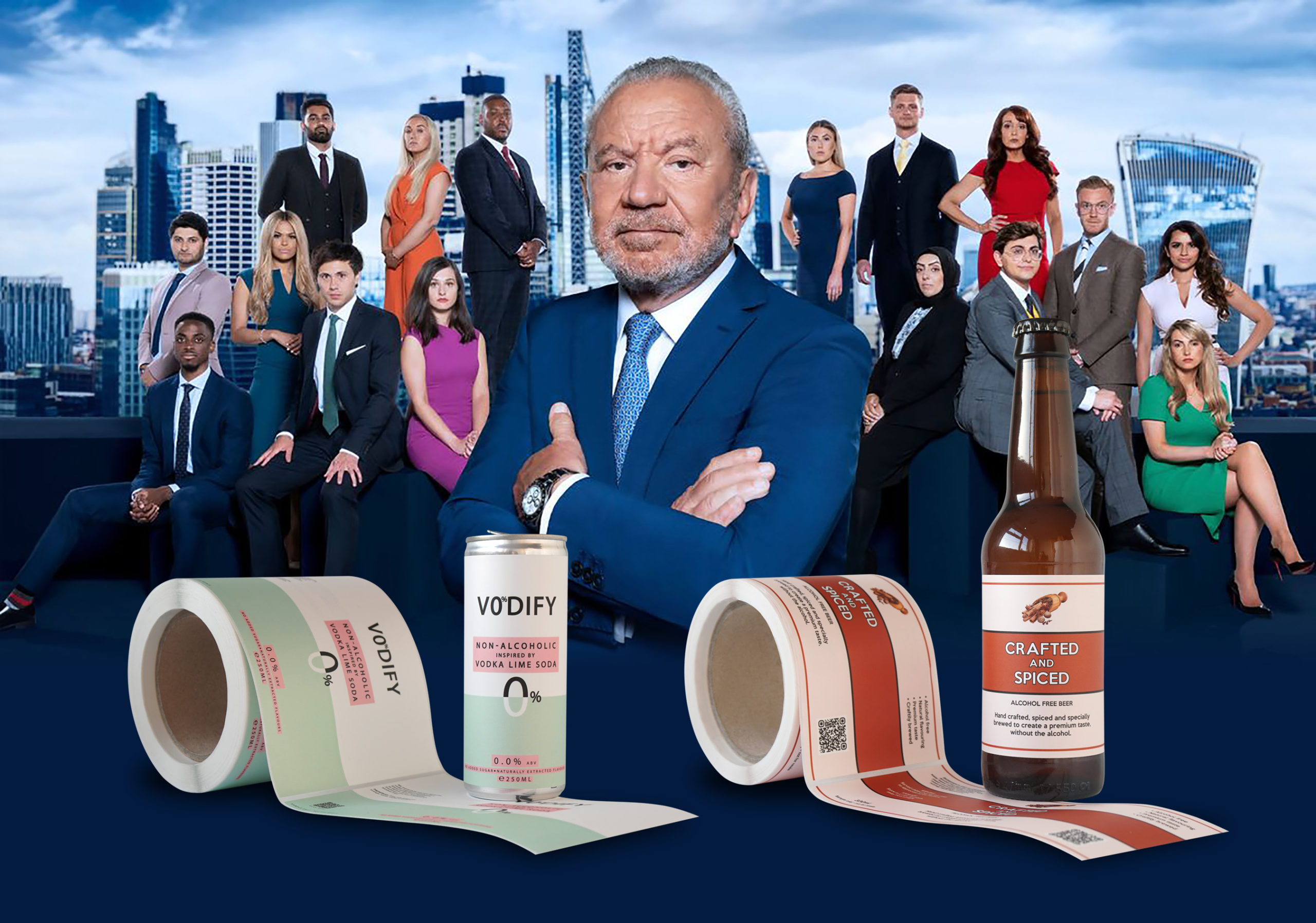 As Berkshire Labels continues to build on its own apprentice success stories it seemed extremely fitting that we were invited to take part in the new series of The Apprentice on BBC1.
After a two year break, Lord Sugar has assembled a fresh batch of ambitious young entrepreneurs, competing to win investment in their own business.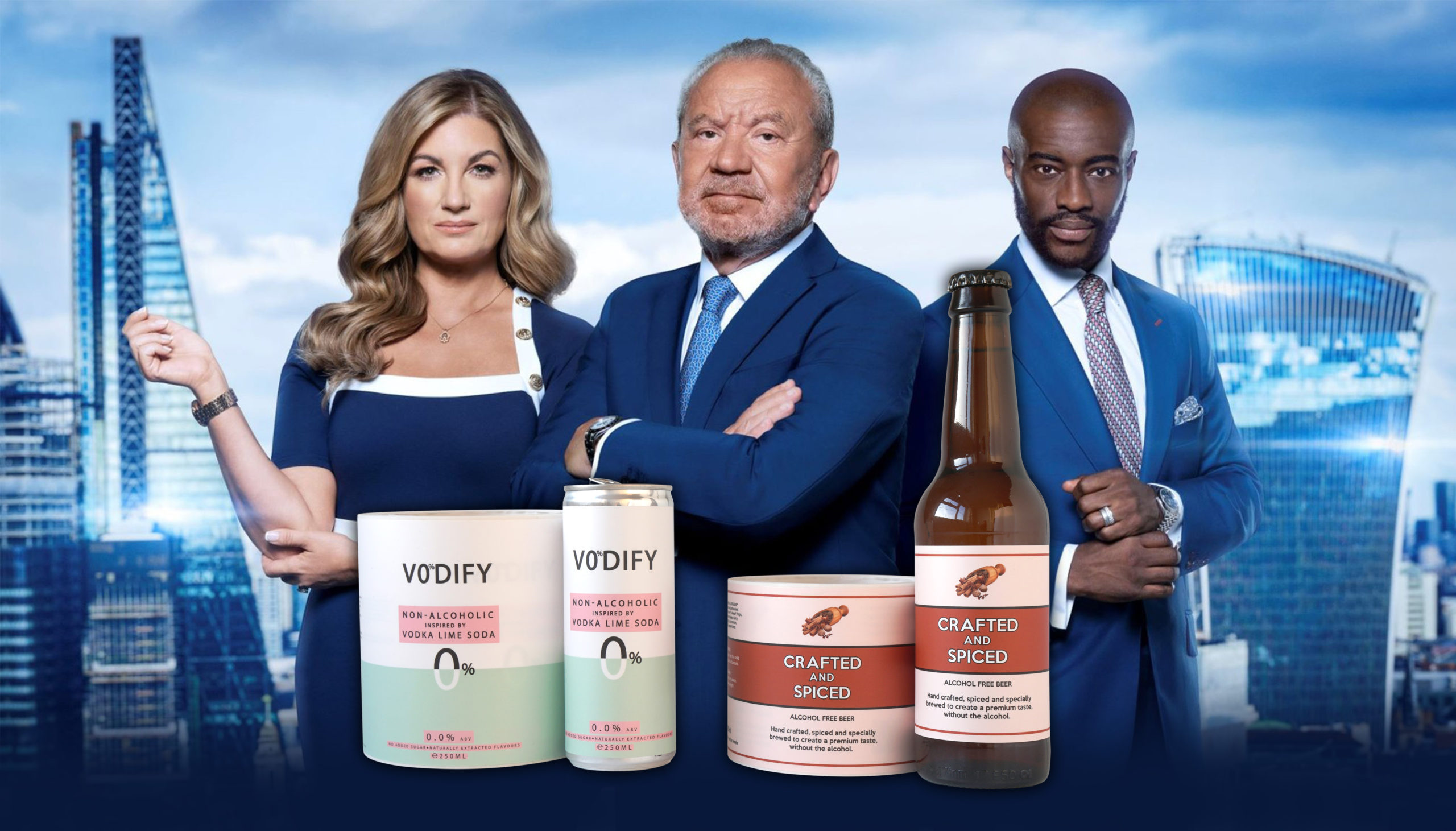 Week 3 of The Apprentice saw the candidates carrying out the task of developing a non-alcoholic drink and manufacturing sample runs. Designing the branding, packaging and labelling, which is where Berkshire Labels was asked to help.
Berkshire Labels worked closely with the Freemantle Media team, West Berkshire Brewery and Crossip Drinks to ensure both teams had as much creative freedom and choice on the day for their labelling options.
An extensive portfolio of materials, cutter traces and print techniques were offered and shared with the teams although ironically both opted for very conservative options.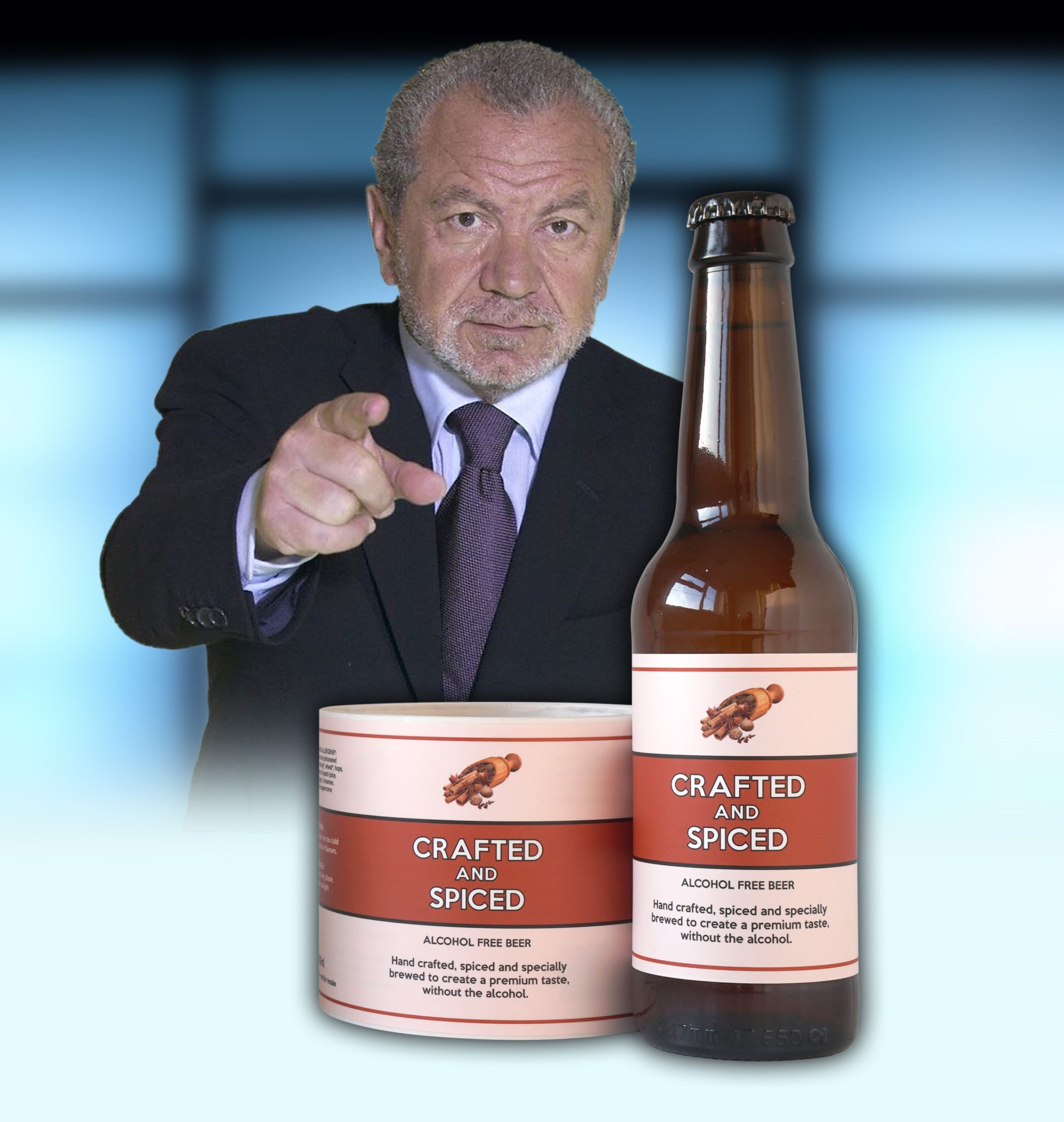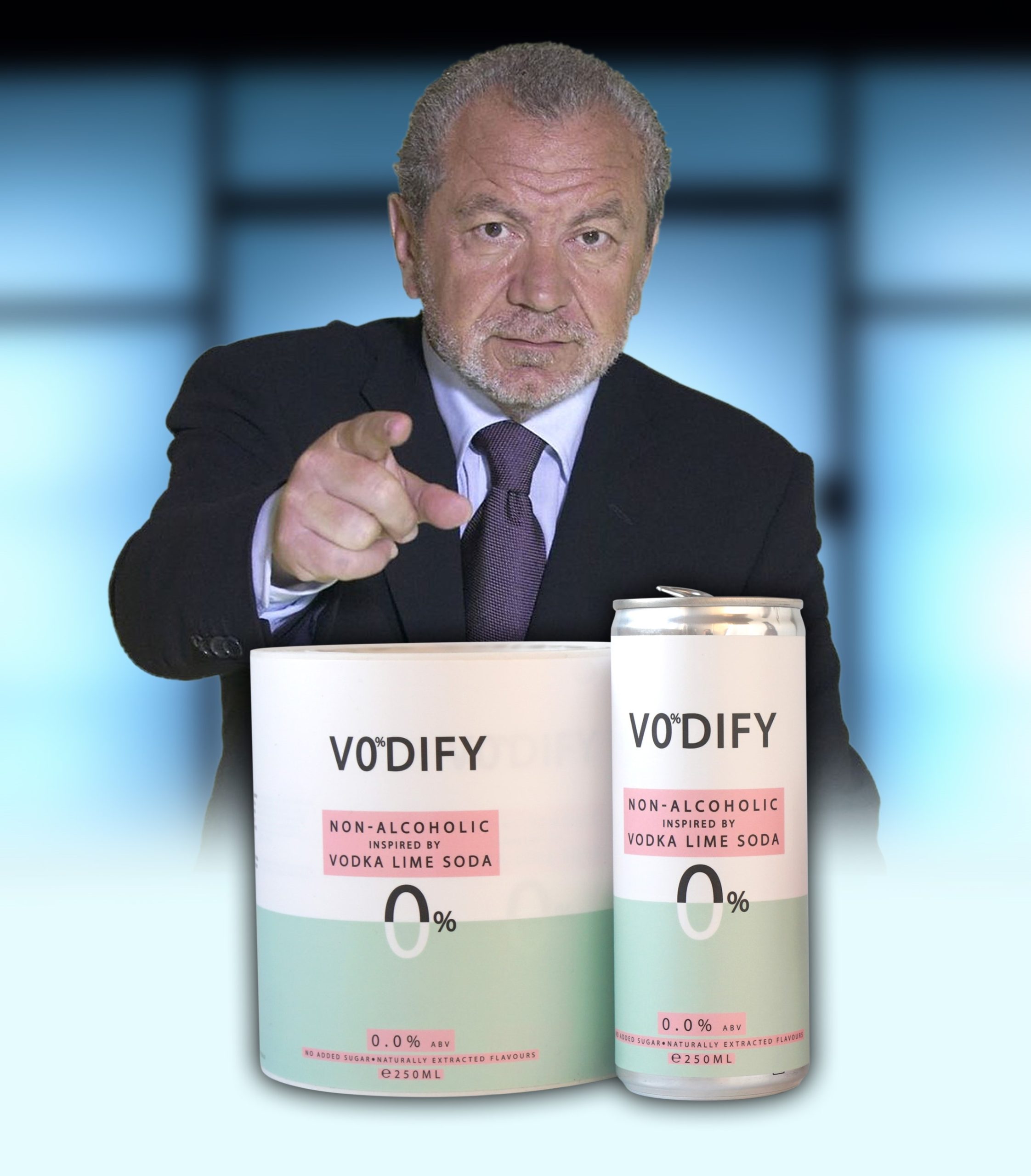 In keeping with the fast pace and requirements of any Apprentice task, Berkshire Labels were given a very small window between receipt of the final designs to delivering them to both West Berkshire and Crossip late into the evening of Task Day 1.
Within a 2 hour window we were able to pre-press the files, digitally print, laminate, and die cut the interactive labels into finished reels and deliver into both teams.
This was made possible with the full automation suite and digital production offerings from Berkshire Labels, which is why we were chosen to support this task. The end result was a fully interactive, high quality label produced and delivered in record time.
Team Diverse were given the non-alcoholic spirit market to tackle, developing a vodka lime soda that they branded as VODIFY.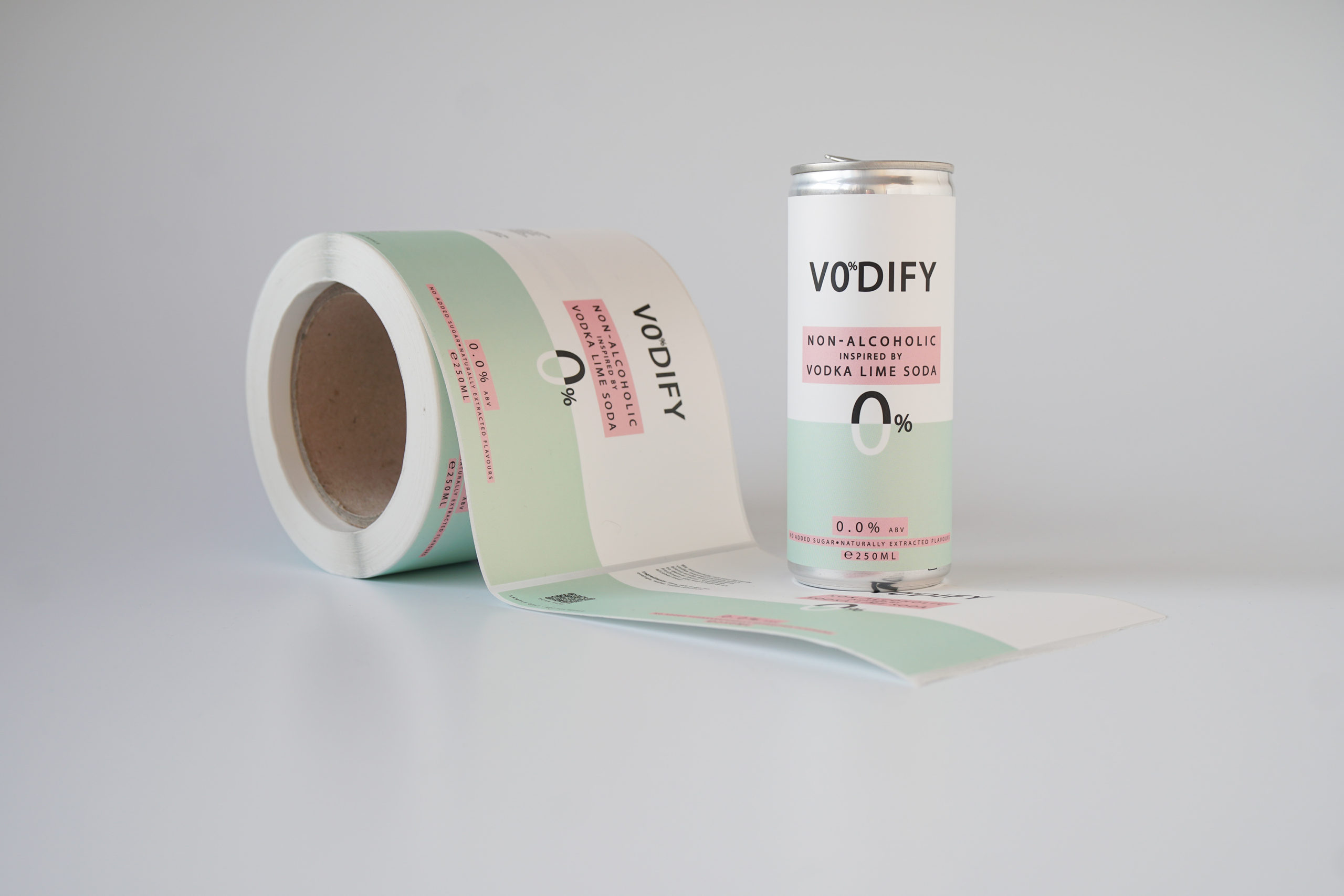 Whilst Team Infinity were given the non-alcoholic beer sector for their task, creating a beer brand called Crafted and Spiced (no, we didn't like the design either!)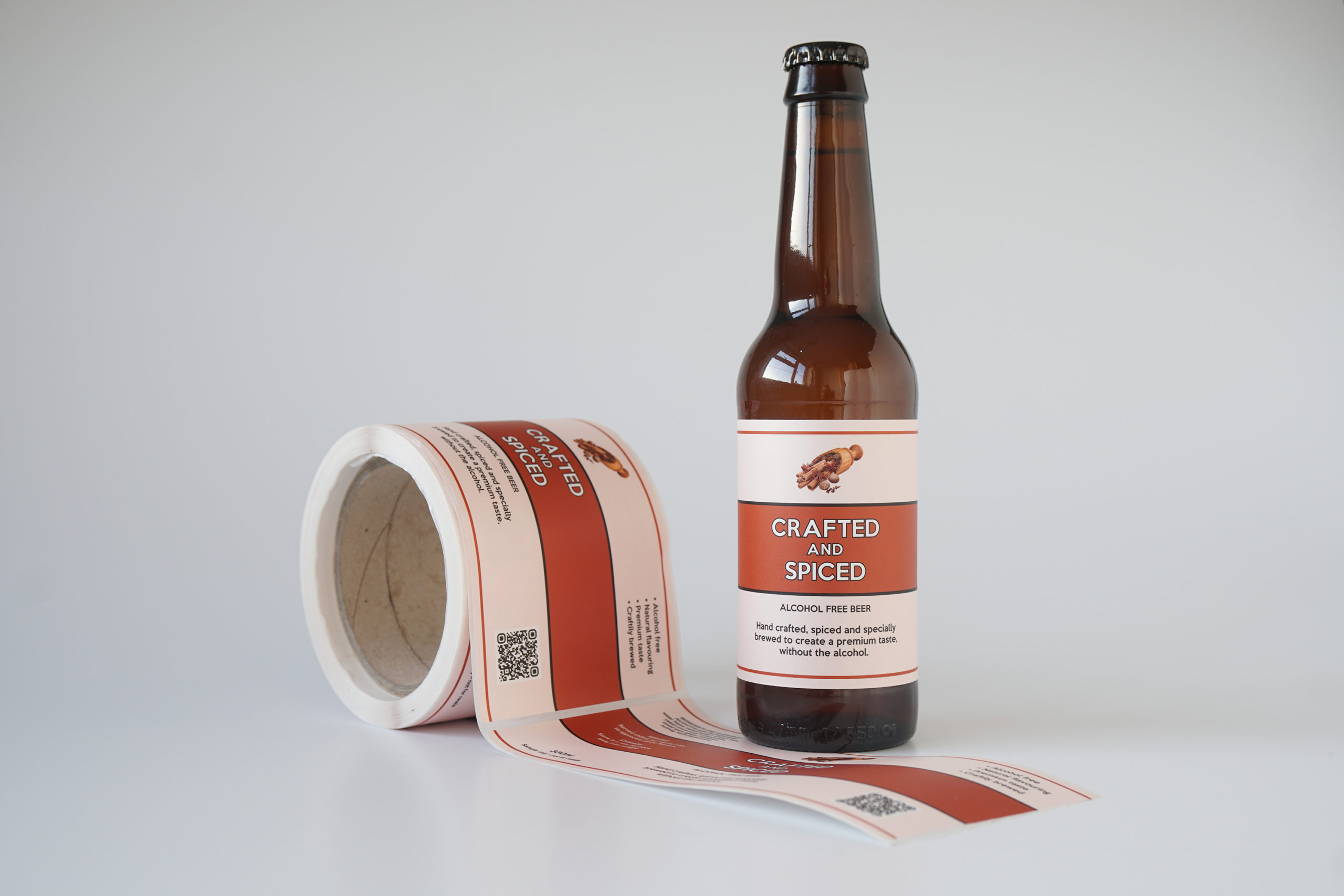 Task Day 2 saw the candidates conduct market research and pitch their finished products to an assortment of buyers, with Team Diverse ultimately winning the task.
It was great to be part of the task and see our labels sitting in Lord Sugar's boardroom….Berkshire Labels, you're hired – cue The Apprentice theme tune……