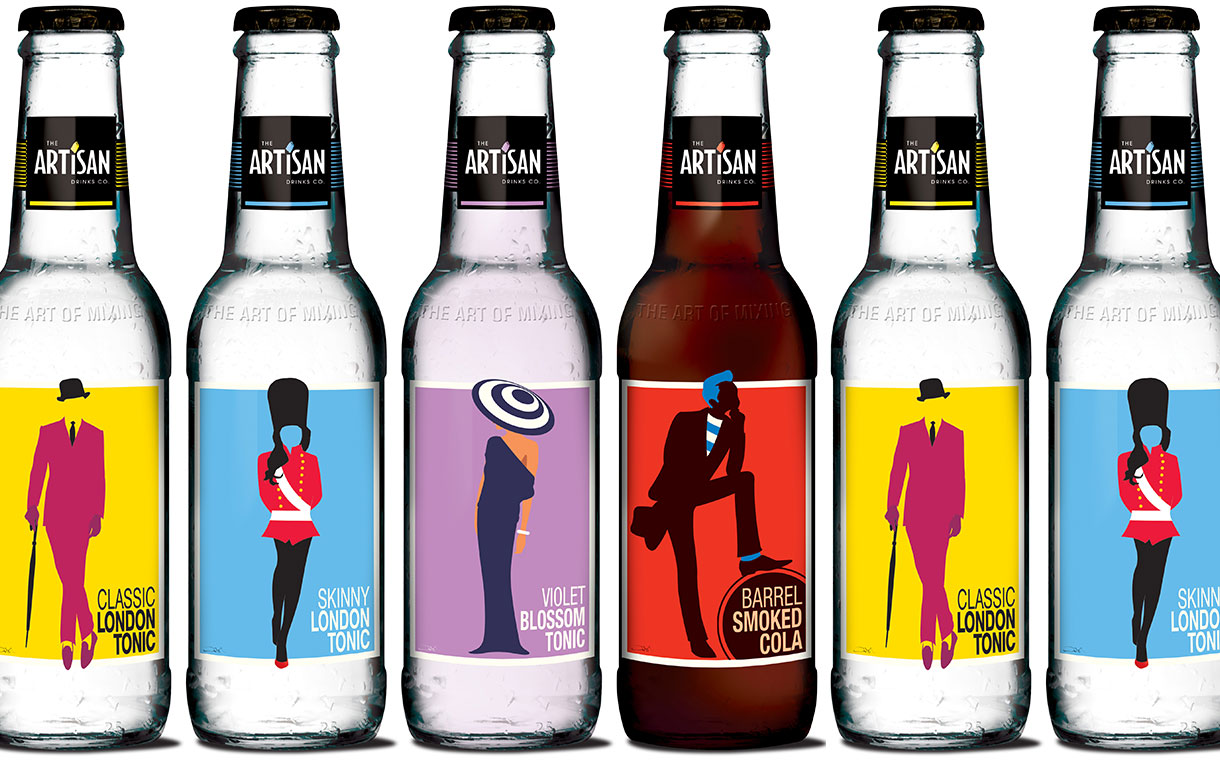 Berkshire Labels were very excited to collaborate with The Artisan Drinks Company on their newly launched range of craft mixers.
"Why blend in when you can STAND OUT."
Steve Cooper, co founder of Artisan Drinks wanted to do things differently and raise the bar higher by bringing craft quality natural mixer recipes created to complement premium spirits and outstanding designs that would be a miniature piece of art on each bottle, a challenge Berkshire Labels relished and delivered on.
From the 'canvas look' material choice through to the uniqueness and subtle blends of each colour mix, Al Walsh's art was beautifully reproduced using HD Flexo and Screen techniques at Berkshire Labels.
Four unique front, back and neck labels were produced: Classic London Tonic, Skinny London Tonic, Violet Blossom Tonic and Barrel Smoked Cola.
Produced locally in the UK and Australia, each Artisan recipe is made with the finest natural ingredients.
The Art of Mixing
LONDON GENT Sketched during rush hour from a pub near London's Savile Row. This dapper gent puts his own stamp on dressing for business in the city.
KILL THEM WITH KINDNESS No Guns! Life's better with kindness and great pair of heels. A tongue in cheek tale on a London Guard strutting down the catwalk at London Fashion Week.
MADAME VIOLET This elegant lady was sketched straight from the steps at the Cannes Film Festival. She has an effortless style and grace along with a playful twist.
SMOKEY JOE Steve wanted a cowboy… but I just don't like cowboys! Joe is a gent who takes his hat off indoors, he's creative and a bit of a quirky character, just like our Barrel Smoked Cola.