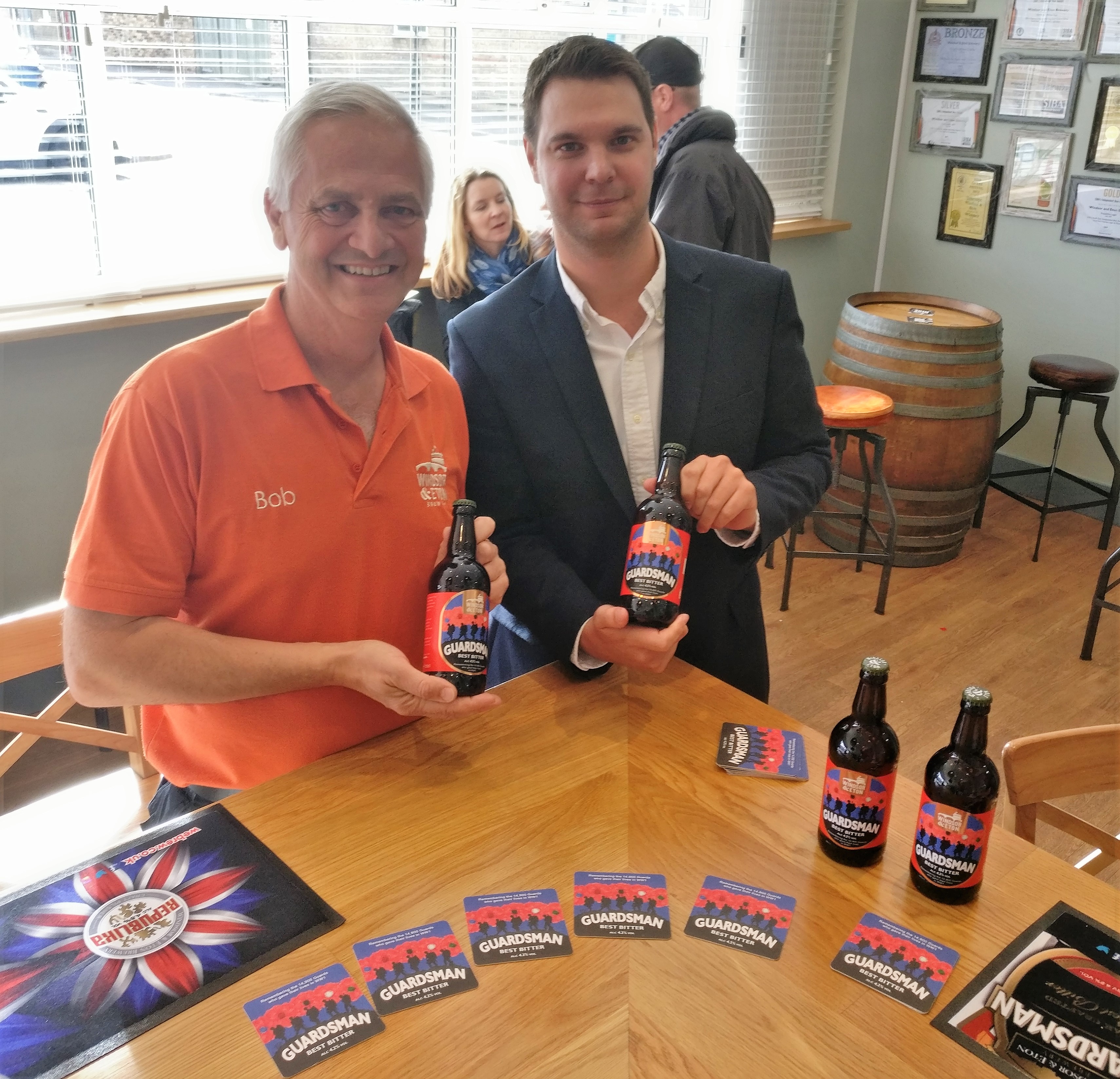 Our customer Windsor & Eton Brewery are remembering the sacrifices made by all 5 regiments of Guards in World War 1 by launching a poppy appeal on  JustGiving.com called GUARDSMANREMEMBERS. They will be sending out 10,000 beers mats to pubs and bars asking for their help to raise at least £1918 towards this year's Poppy Appeal.

Berkshire Labels were more than happy to support Windsor & Eton and this great cause with labels for a limited run of Guardsman bottles that will be sold through their brewery shop with all  profits going to help achieve the target.
The brewery has also created a special pump clip for their GUARDSMAN Bitter. The design replaces the familiar red coated Guardsmen with 5 silhouetted soldiers walking across a WW1 skyline while behind them stand 5 poppies, each with a different coloured centre to match the plume colours of the 5 regiments.
Bob Morrison, Co-Founder and Marketing Director says:
"As a garrison town, we have close links with the different Guards regiments stationed here, and as official brewery sponsor of the Berkshire Poppy Appeal we wanted to remember the sacrifices made by the Guards on this important anniversary. The war affected all areas of the armed forces and the Guards were no exception, losing 14,900 killed and many, many more wounded physically or mentally. The Poppy Appeal is about remembering but it's also about providing support to today's ex-service personnel and their families and loved ones."
Co-Founder Will Calvert explains how the initiative has turned into a real team effort: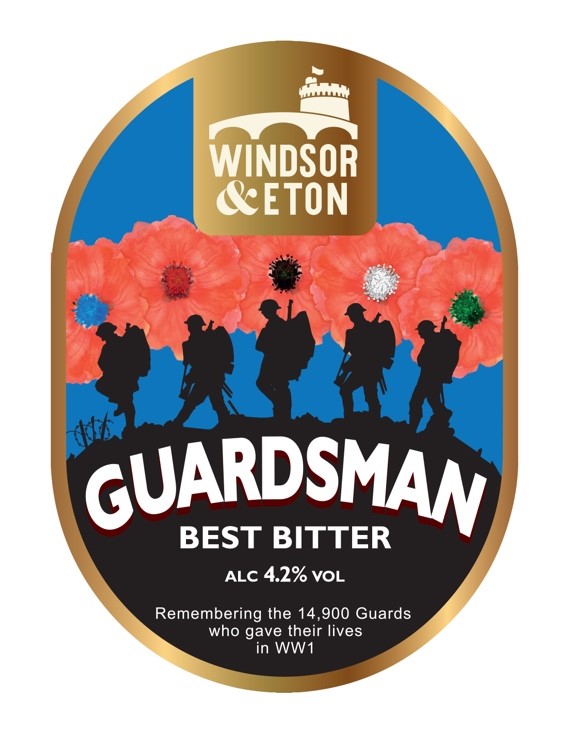 "We have been delighted with the support we have received our suppliers. Everyone has been happy to help such a good cause. Berkshire Labels, just down the M4 from us are producing the specially printed labels, our pump clip manufacturer Leawood have donated 150 special coasters and Katz Ltd have very generously supplied 10,000 fund raising beer mats free of charge."
The launch of the Berkshire Poppy Appeal is being held in Windsor Castle this year on the 27th October.