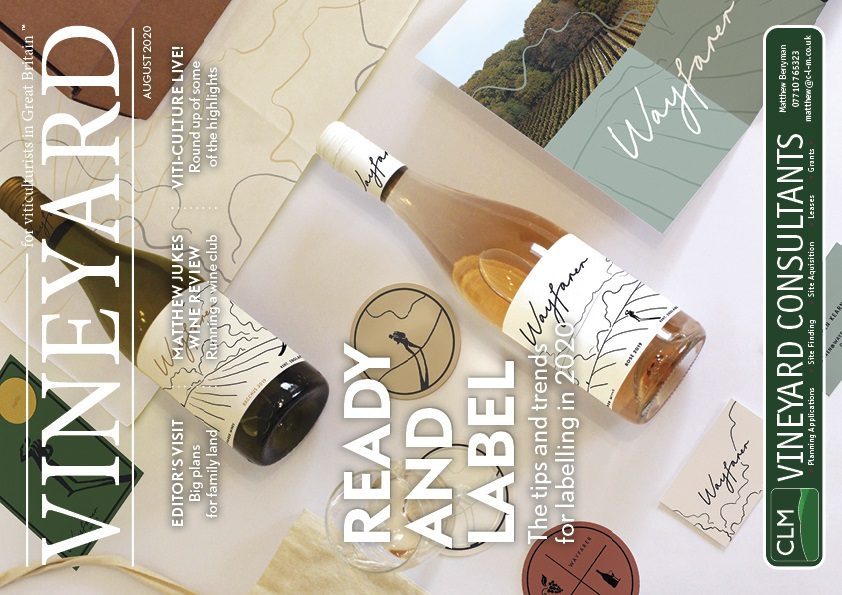 Berkshire labels are already a well-known name with vineyards in England and Wales, and as their needs have grown the company has also been developing new tools to better suit the market.
Business development manager Carl Jobling spoke to Vineyard Magazine to offer some key advice to vineyards and share some trends the company has seen.
He said: "With the growth of UK vineyards over the past decade the label industry has responded with new technologies and materials to service this market.
"Previously the relatively small runs produced by UK vineyards meant that they were limited to a small selection of coated materials due to high MOQ's for more aesthetically pleasing materials and high costs for conventional tooling made the pursuit of embellishments cost prohibitive.
"Over the past 10 years Berkshire Labels have heavily invested in digital print and finishing technology, setting new standards in digital labelling with one of the most comprehensive operations in the UK.
"This has enabled us to provide the perfect solution for our UK vineyard customers, of which there are over 40 providing cost effective short to medium runs with many stunning decorative finishes. Our HP Digital technology eliminates any printing plate costs and tools for screen, foil and embossing are only a fraction of rotary tooling costs.
"It has enabled a level playing field for our UK vineyard customers when competing for shelf presence against some of the larger household brands."
Having these technologies and tools on hand has meant that Berkshire labels are able to easily and professionally create stunning designs for their customers, letting creativity take the lead.
"Studies in the US indicated 77% of wine buyers were heavily influenced in their purchase by the label design, citing bright colours and a tactile feel as the two main factors that held their attention for longer during their decision making," explained Carl.
"A great example of pushing the envelope and grabbing the consumer's attention was recently demonstrated on a new label we produced for Heppington Estate. Working closely with designer Studio Parr the label design incorporated HP Indigo digital print, two hot foils, multi-level embossing and tactile silk screen varnish, delivering stunning end results. A collaborative approach between the brand owner, designer and printer have always delivered the very best results for all. The seamless execution of a new label design is also helped by very early collaboration in the project.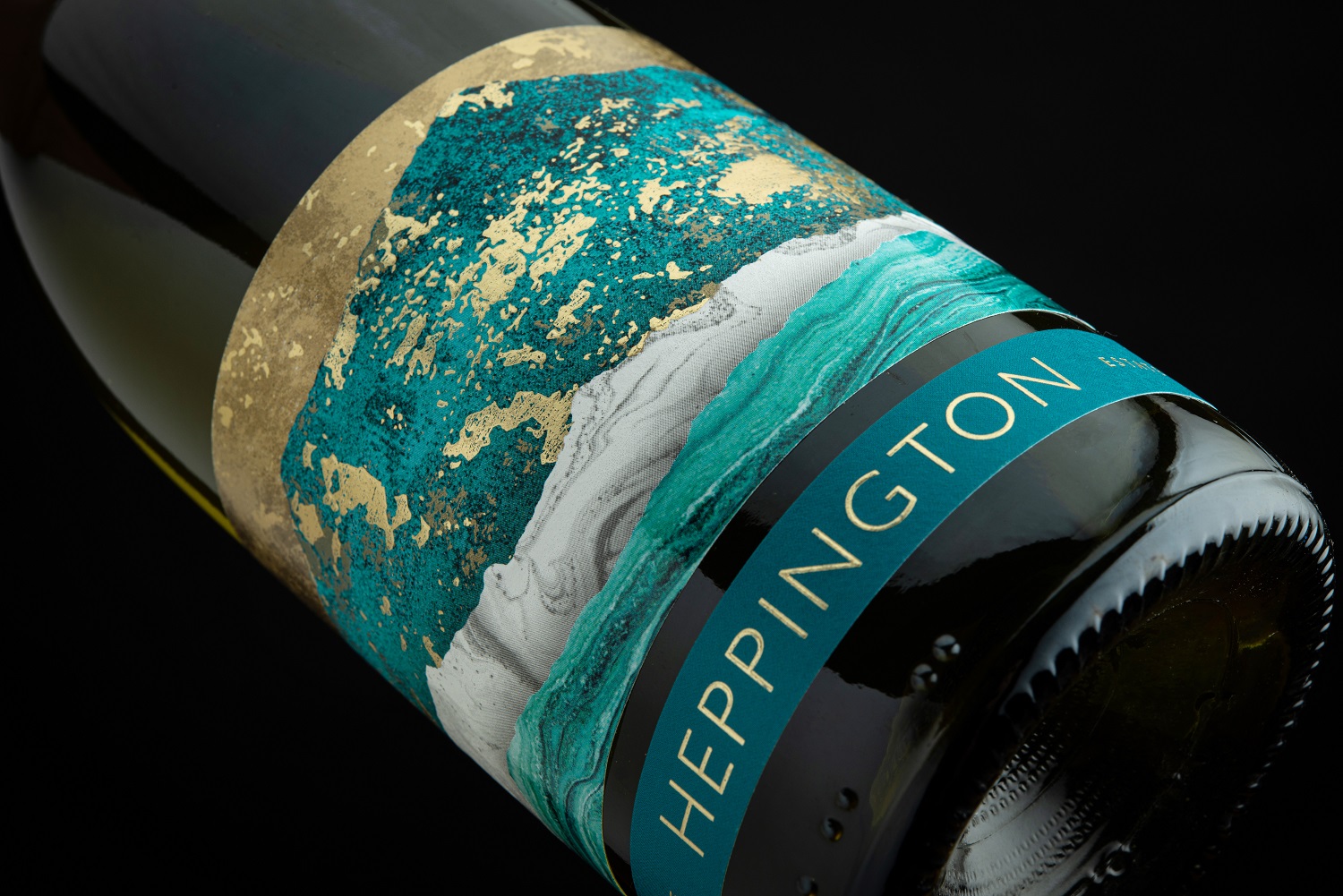 "Material choices are essential to the performance and aesthetics of the finished label. Berkshire Labels have an extensive portfolio of decorative materials to work with, many of these are FSC & PEFC certified. We also have many sustainable label solutions to compliment all packaging designs, meeting one or more of these sustainable fundamentals; responsibly sourced, recycled content, recyclability and compostable."
Berkshire Labels have a range of solutions for those looking for that more eco-friendly option, as well as choices for those really thinking outside the bottle.
Carl said: "There are some very interesting offerings under our responsibly sourced section that complement the UK vineyard market extremely well including a material made from 15% grape waste that adds a genuine and artisanal quality to any bottle.
"In 2020 we have seen a surge in wine labels and shrink sleeves required for canned wine, much of this has come in from Europe but the UK is catching on and the growth in this market is significant.
"At Berkshire Labels we can produce labels and shrink sleeves digitally for wine cans and have all the relevant partners in place to aid our customers getting to market in this exciting new sector which is growing fast.
"Combined with the most comprehensive Digicon digital finishing line in the UK featuring two AB Graphic 'Big foot' hot foil/emboss units, two flexographic units, flat bed silk screen and over-lamination units Berkshire Labels are the perfect partner for UK vineyards."
Copy courtesy of Vineyard Magazine Limited August 2020
Heppington image courtesy of Paul Piper Photography